Thing to Do
Alamogordo: Visit the Trinity Site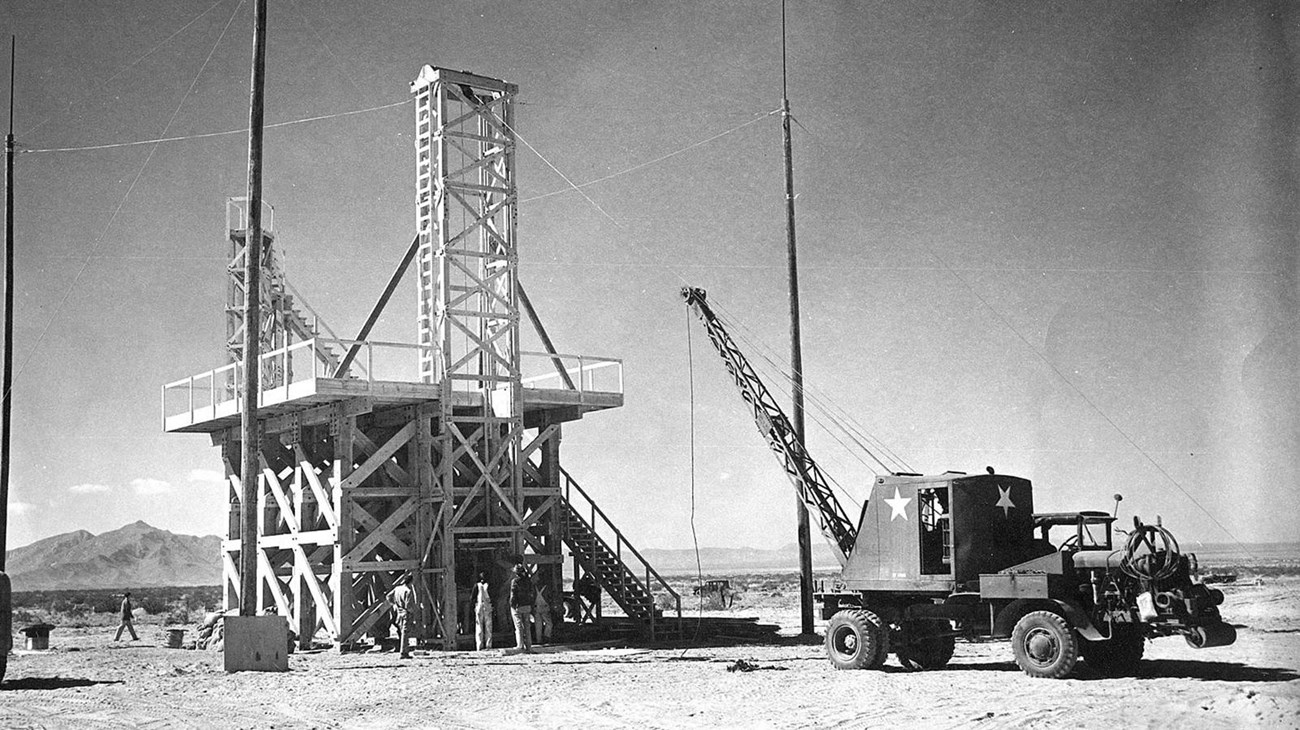 Trinity Site is located on White Sands Missile Range and is closed to the public. On the first Saturday in April and the third Saturday in October, the US Army hosts a Trinity Site Open House when the public may visit Trinity Site.  
See the location of the Trinity Test, site of the first human-caused first nuclear detonation. In this area the nuclear test device, named the Gadget, was placed atop a 100-foot (30.48 m) tall steel tower that was designated Ground Zero. While equipment and instruments are no longer found here, you can view an obelisk at Ground Zero and see the McDonald House, where the Gadget's plutonium core was assembled. 
A limited number of vehicles are allowed in the Alamogordo caravan. All others will have to enter the site through the Stallion Gate located off U.S. Highway 380. For more information visit the US Army Trinity Site Open House website. 
Activity
Self-Guided Tours - Walking
All ages welcome.A government-issued photo ID is required for everyone 18 years and over and proof of insurance and registration for your vehicle or rental agreement.  
Pets Allowed
Yes with Restrictions
Pets are allowed as long as they are leashed and their waste is picked up and put into a trash receptacle.  Pets are not allowed on the shuttle that takes visitors to the ranch house.
Entrance fees may apply, see Fees & Passes information.
The Trinity Site Open House dates occurs the first Saturday in April and third Saturday in October and are free and open to the public.
Stallion Gate Hours: 8 am to 2 pm 
Trinity site prompt closure: 3:30 pm 
Accessibility Information
The Trinity Test Site is wheelchair accessible. A golf cart can be provided to take disabled individuals to Ground Zero.  However, there are no paved roads and visitors must be prepared to travel through loose sand and rocks. Accessible porta potties are available at the site. Unfortunately, there are no handicap buses available to visit the McDonald Ranch House. However, architectural drawings and information about the ranch house are available near the loading/unloading site of the buses. For more information visit the US Army 
Trinity Site Open House
 website. 
Last updated: February 15, 2023