Thing to Do
A Moment of Reflection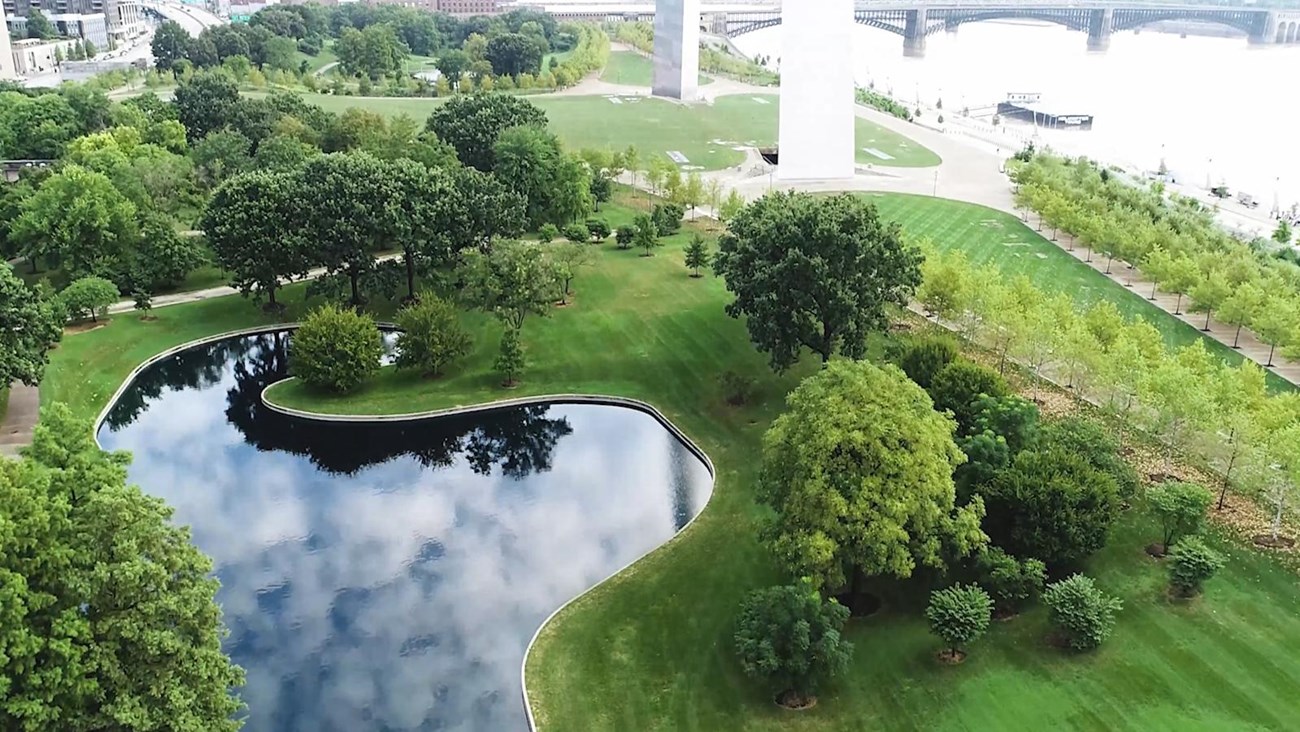 Visit the reflection ponds to the north and south of the Arch. Relax and soak in the environment by using all five senses. 
How would you describe this place?    
What captures your attention?    
What sparks your curiosity?
Let your imagination go as you lay out a blanket, set up a lawn chair or rest on a park bench by the ponds. Practice deep breathing and journal in one of St. Louis' largest open greenspaces. 
Activity
Self-Guided Tours - Walking
Entrance fees may apply, see Fees & Passes information.
Location
ponds to the north and south of the Gateway Arch
Time of Day
Day, Dawn, Dusk
Accessibility Information
Both Reflection Ponds are located along paved paths. These are benches along the paths. The grassy areas by the ponds are damp and have steep slopes. 
Last updated: March 27, 2022