Distance Learning
Snow Desk
Grade Level:

Upper Elementary: Third Grade through Fifth Grade

Subject:

Science
Background
Park rangers will broadcast live to your classroom from a desk made of snow located at the base of the Teton Range. With more than 173 inches of snow per year and temperatures as low as -63°F, wildlife of the Jackson Hole valley and Grand Teton National Park have many survival challenges. During this interactive "talk show," students laugh as they learn how wildlife adapt to weather and an extreme climate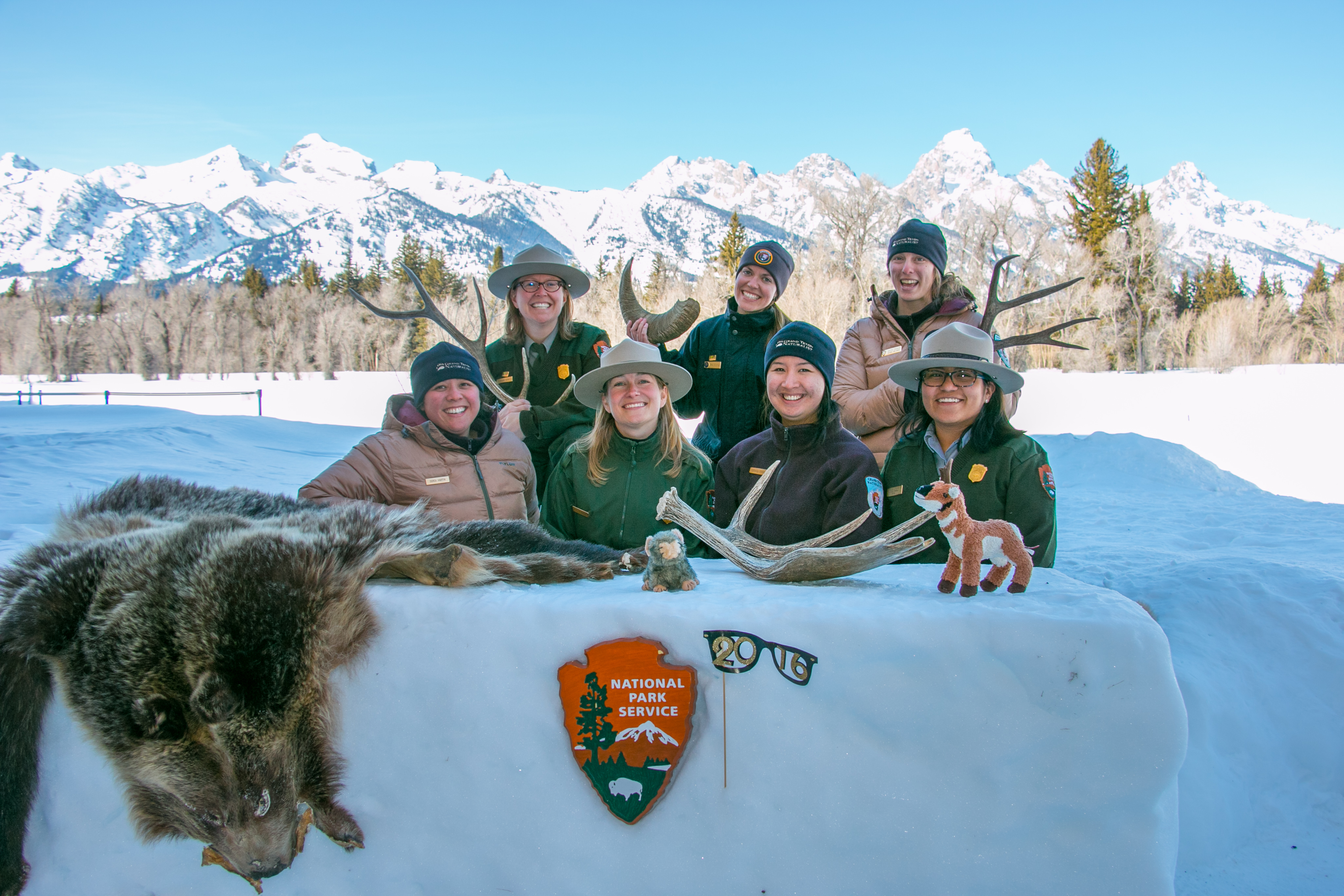 Snow Desk Programs
1) Surviving Winter (Recommend for Grades K-3): Learn how animals in Grand Teton National Park change the way they look, change where they live, and change what they eat to survive winter in Grand Teton National Park.

2) Every Snowflake Counts (Recommended for Grades 3-5): Learn about the water cycle and the importance of snow to animal and plant life in Grand Teton National Park. See how you can make a difference in conserving precious water resources near you!
 
3) Why Winter Matters (Recommended for Grades 6-8): Explore the differences between climate and weather and learn about species which rely on specialized climates for survival. 
How To Participate 
Your school with need to access Skype or Google Hangout to participate in this program. Because the desk is made of snow, it is only available January - March on select days. Email the education coordinator for available dates and times. Wyoming is on Mountain Standard Time. 
Materials
Download Surviving Winter (K-3) Classroom Worksheet
Download Surviving Winter (K-3) Pre-Lesson
Download Every Snowflake Counts (3-5) Classroom Worksheet
Download Every Snowflake Counts (3-5) Pre-Lesson
Last updated: May 4, 2018