Lesson Plan
Exploring Climate Science: Climate Change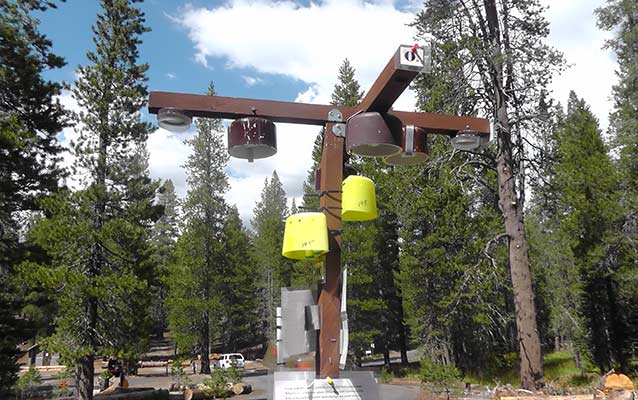 Grade Level:

Upper Elementary: Third Grade through Fifth Grade

Subject:

Science

Lesson Duration:

60 Minutes

Common Core Standards:

5.RI.7, 5.RI.9, 5.W.8

Additional Standards:

Next Generation Science Standards: 5-ESS3-1

Thinking Skills:

Remembering: Recalling or recognizing information ideas, and principles. Understanding: Understand the main idea of material heard, viewed, or read. Interpret or summarize the ideas in own words.
Objective
In "Exploring Climate Science (Climate Change)," students will explore causes of climate change and discuss impacts on the environment. Students will be able to:
List three causes of climate change
Describe at least two impacts to the environment caused by climate change

Background
Water is essential for life on Earth. Relative water availability is a major factor in designating habitats for different living organisms. In the United States, things like agriculture and water rights are hot topics. Current models predict that average global temperatures are going to continue to rise even if regional climate changes remain complex and varied. These changes will have an impact on all of Earth's systems.
Studies have shown that climate change is driven not only by natural effects but also by human activities. Knowledge of the factors that affect climate, coupled with responsible management of natural resources, are required for sustaining these Earth systems. Long-term change can be anticipated using science-based predictive models, making science and engineering essential to understanding global climate change and its possible impacts.
National Parks can serve as benchmarks for climate science trends and effects over time because they are protected areas void of human influence. Understanding current climate trends will help set students up to be successful in interpreting and engaging in discussions about climate change, which will lead to informed decision making.
Preparation
Make copies of reading materials. Gather and prepare the following supplies/materials:
Model of Earth (Provided in Snow Study Trunk or a globe could be used.)

White strips of paper, 1 per student, (teacher created)

5 yellow strips of paper (teacher created)
Materials
Provides background information on Climate Change
Download Reading Material: Today's Climate Change
Provides background information on climate change's impact on polar bears
Download Reading Material: Polar Bears in Peril
Explains the policies around climate change
Download Reading Material: The President's Climate Plan
TIME article for kids
Download Reading Material: Going to Extremes
Students answer questions that provide background information on Climate Change
Download Worksheet 1.1: Introduction to Climate Change
Lesson Hook/Preview
Brainstorm – have students share what they already know about climate change.
Procedure
STEP 1
Pass out white strips of paper to students. Ask students to write one type of air pollution on their strip of paper. Collect the strips and tape them together in a circle.

Have student volunteers hold up the model of the earth and the sun. Use the yellow strips of paper to demonstrate how the sun's rays reach the earth and then bounce back away from the earth. Have another volunteer hold up the circle of "pollution" around earth. Again demonstrate the yellow rays hitting the earth, but then show how they are trapped by the pollution, thus warming the earth.
STEP 2
Have students divide into pairs, read the text passages, and record their learning in worksheet 1.1.

Have each pair summarize and share 2-3 facts they learned about climate change from their reading.

Talk about how scientists respond to climate change by conducting scientific research (monitoring) and then taking action based on that research. Lessons will focus on this over the next two weeks.
Vocabulary
Climate change – any significant change in the climate lasting for decades or longer.

Global warming— the rise in the average temperature of Earth's atmosphere and oceans since the late 19th century and its projected continuation.

Greenhouse effect – a process by which thermal radiation from a planetary surface is absorbed by atmospheric greenhouse gases, and is re-radiated in all directions.

Pollution— the introduction of contaminants into the natural environment that cause adverse change.
Assessment Materials
Ask students how they think climate change or global warming is impacting the local community.

Discuss: How is climate change caused and what are some of its impacts?
You may also want to use the attached assessment materials.
Exploring Climate Change Assessment
Related Lessons or Education Materials
Day 1- Earth as a System
Day 2- Weather vs Climate
Day 3- Watershed
Day 4- Climate Science Data and Tools
Day 5- Field Trip
Day 6- NPS Connections
Day 7- Project Preparation
Day 8- Evaluations
Contact Information
Last updated: June 18, 2015