Distance Learning
Who Works in a National Park?
Grade Level:

Upper Elementary: Third Grade through Fifth Grade

Subject:

Literacy and Language Arts,Social Studies

Common Core Standards:

3.SL.1, 3.SL.2, 3.SL.3, 3.SL.4, 3.SL.5, 3.SL.6, 4.SL.1, 4.SL.2, 4.SL.4, 5.SL.1, 5.SL.2, 5.SL.4, 3.W.4, 3.W.8, 4.W.4, 4.W.8, 5.W.4, 5.W.8

State Standards:

RWC10-GR.5-S.1-GLE.1
RWC10-GR.5-S.1-GLE.2
RWC10-GR.4-S.1-GLE.1
RWC10-GR.3-S.1-GLE.1
RWC10-GR.3-S.1-GLE.2
Background
The National Park Service, established over 100 years ago, strives to protect various resources in over 400 sites across the country. To accomplish this goal, the National Park Service employs various types of rangers whose unique roles support the mission of the NPS.

Join an education ranger as they explore these roles throughout the Park Service and see examples of these rangers at Rocky through this interactive and engaging live program.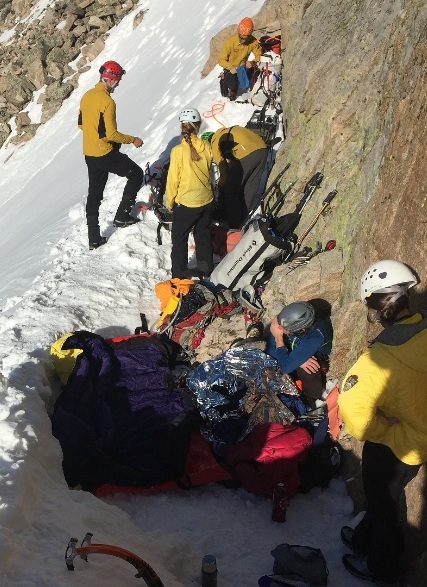 This program requires a pre-lesson (attached below) to be conducted prior to connecting with the ranger. Students will research types of rangers at RMNP and complete their own "Rocky Ranger" log.
---
How to Participate
Call our Education Specialist at 970-586-1338 to schedule a program. Requests are handled on a first come, first served basis.
Equipment Requirements
To connect with Rocky Mountain National Park you will need a stable internet connection, a web cam, and projector so the entire class can see the ranger on screen.
Materials
Follow this lesson plan to prepare for your live program with a Rocky Mountain National Park ranger.
Last updated: July 13, 2018