Roving Rangers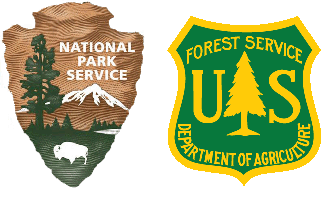 Roving Rangers programs are presented through a partnership between the National Park Service and the U.S. Forest Service. Rangers and volunteers from the Flagstaff Area National Monuments and the Coconino National Forest provide programs in the monuments, on trails, and in campgrounds surrounding Flagstaff, Arizona. These talks, hikes, and campfire programs are a fun and entertaining way to experience and learn about the great outdoors with family, friends, and your neighborly park ranger. Come exploring with us today!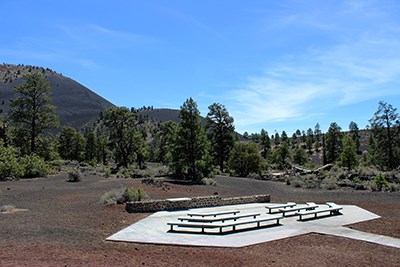 Special Programs
Roving Ranger programs are held weekly from Memorial Day weekend through Labor Day weekend within the Flagstaff Area National Monuments and the Coconino National Forest. Join us for one of the programs listed below to learn more about the natural and cultural history of Northern Arizona.

Friday, June 3rd
Evening program at the Pine Grove Campground Amphitheater
7:30-8:15 pm - Smokey Bear - Ranger Al Reed bares the facts about Smokey: the history, his real story, and what he represents.

You can
learn more about the Roving Rangers program
itself at the bottom of this page.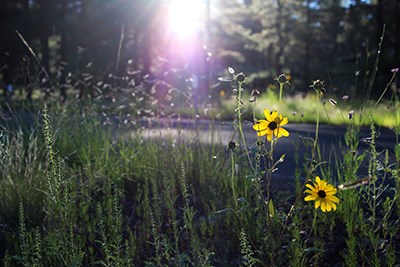 Event
Location
Events take place throughout Flagstaff, AZ. Directions to events can be obtained by calling (928) 526-0502 for further information.
What to Know Before You Go
Temperatures can vary; wear clothing that is appropriate for the weather; all events will be held outside. Visitors should also plan on bringing sun protection, comfortable walking shoes, water and snacks, and a camera. On the account of inclement/dangerous weather events may be cancelled.
For additional information on events or directions look up Roving Ranger happenings through one of the following sources:
www.nps.gov/sucr
www.fs.usda.gov/coconino
(928) 526-0502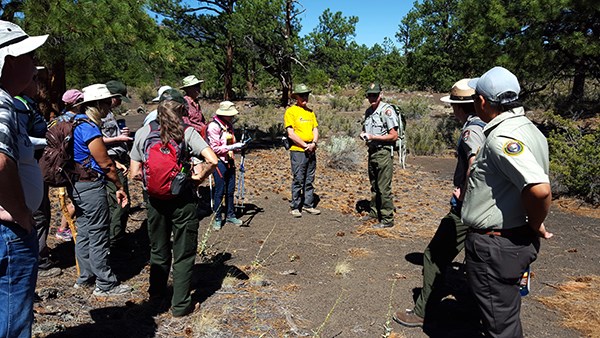 About the Roving Rangers

The Roving Rangers is a partnership team comprised of both rangers and volunteers from the National Park Service and the U.S. Forest Service. The group's mission is to provide free ranger programs in and around the Flagstaff area to provide visitors with fun, outdoor learning experiences. Roving Rangers try to bring understanding and inspiration to all ages, provoking citizens of the world to cherish nature and preserve natural and cultural resources.

The Roving Rangers Partnership was created in 1991 by U.S. Forest Service Ranger John Nelson and National Park Service Ranger Kim Watson. It is now in its 24th season and has delivered a multitude of guided walks and talks for visitors and residents of the Flagstaff area.

Where we Work
From Memorial Day through early September, the Roving Rangers lead programs each weekend local campgrounds. The partnership also provides an interpretive ranger at the top of the Arizona Snowbowl Scenic Skyride to answer questions and describe the natural history and panoramic views amid the spectacular San Francisco Peaks. Some of the most beloved programs include beautiful, exciting guided walks in Flagstaff's three, local national monuments and throughout hidden trails of the Coconino National Forest.

The Partnership
Roving Rangers is an example of a working, successful, public-private partnership. The National Park Service and U.S. Forest Service (USFS) partner with Arizona Snowbowl and Recreation Resource Management (RRM). RRM is contracted by the U.S. Forest Service to run campgrounds in the Coconino National Forest and to provide quality interpretation at USFS campgrounds. The partnership helps RRM fulfill their program requirements and enables NPS and USFS rangers to provide visitors with quality experiences.
Last updated: June 1, 2022