Pets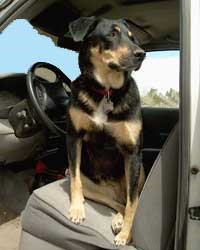 Leashed pets are permitted on the paved portion of the Lava Flow Trail. Leashes, including retractable leashes, must be kept six feet (1.8 m) or shorter.

Pets are also welcome on U.S. Forest Service lands surrounding the monument, including the O'Leary Peak Trail and the Lava's Edge Trail west of the monument boundary.

Pets are not permitted on the A'a Trail, Bonito Vista Trail, Lenox Crater Trail, the unpaved outer loop of the Lava Flow Trail, or the Lava's Edge Trail portion inside the monument.

Please pick up after your pets and deposit waste in trash cans. Bags and trash cans are available at the Lava Flow Trail parking lot and the visitor center.

Summer heat is intense. Pets left in vehicles for even a short time can suffer heat stroke and die. Water is available at the visitor center 24/7 during the summer months, and during operating hours during the winter.



Last updated: April 9, 2022