Spies, Intelligence, and Prisoners of War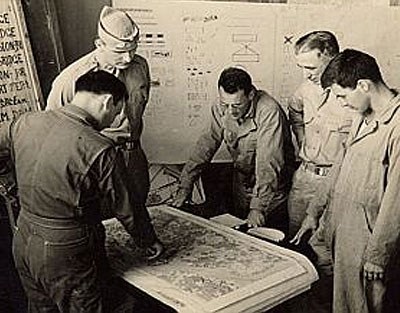 Across the country, seemingly innocuous, tranquil settings were hiding secrets.
In and around Washington, DC, an innovative new spy agency known as the Office of Strategic Services (OSS) took over national park sites to set up a first-of-its-kind spy school. Thousands of German Enemy Prisoners of War (EPWs) were housed in camps throughout the United States often within plain view of American civilians. Some of these camps utilized National Park sites due to readily available facilities.

For more information about other spy and intelligence history preserved by the National Park Service, check out our Spies site!
Last updated: May 12, 2017