Alaska and the Aleutian Islands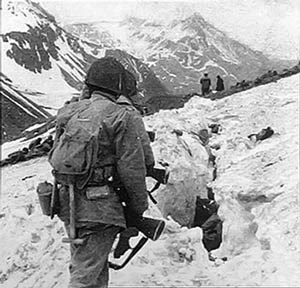 During World War II the remote Aleutian Islands, home to the Unangan (Aleut) people for over 8,000 years, became a fiercely contested battleground in the Pacific.
This thousand-mile-long archipelago saw invasion by Japanese forces; the occupation of two islands; a mass relocation of Unangax civilians; a 15-month air war; and one of the deadliest battles in the Pacific Theater.

Want to learn more?
See objects found on the Aleutian Islands battlefields on our Museum Collections page
Listen to the veterans of the Aleutian Islands in their own words on our Oral Histories page.
Last updated: August 8, 2017