Videos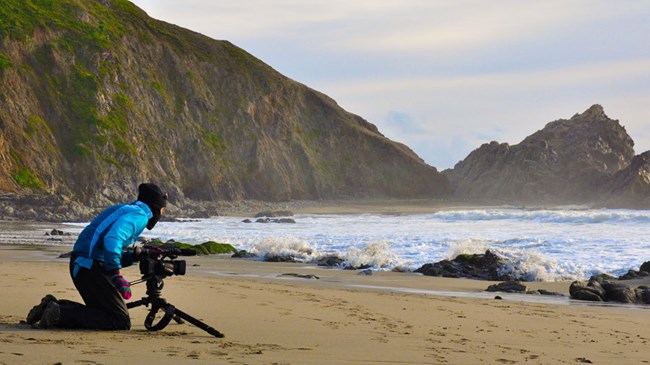 The NPS America's Wilderness Webisode Series features short videos that highlight unique connections shared between people and NPS wilderness areas. This page showcases a selection of these videos -- the entire series can be found on the
NPS Wilderness YouTube Channel
.
Visit our keyboard shortcuts docs for details
Duration:

2 minutes, 50 seconds
The 1964 Wilderness Act uses some of the most descriptive, visionary language to describe the importance of wilderness and establish the National Wilderness Preservation System. This video features excerpts from the Act and showcases footage and images from many NPS wilderness parks.
Visit our keyboard shortcuts docs for details
Duration:

5 minutes, 16 seconds
During the winter months, waters from the Congaree and Wateree Rivers sweep through the floodplain of the Congaree National Park Wilderness in South Carolina - opening up a new, surreal world. Kayak through the forest and experience this special place through the eyes of local veterans who find a reprieve in the healing and dynamic waters. To watch this program with audio description: http://youtu.be/7KqMKPB8EuQ
Visit our keyboard shortcuts docs for details
Duration:

5 minutes, 45 seconds
Wrangell-Saint Elias Wilderness protects over 9 million acres of Alaskan mountains, winding rivers, glaciated valleys, and countless wildlife species. This is the largest wilderness area in America. Join a bush pilot* who has been flying in these mountains since age 16 and has a unique and intimate connection with the land. The pilot brings these years of knowledge to the NPS, providing access for the biologists and rangers that care for this special place. For audio description: http://youtu.be/4XydBHn-Sjg *Note: The landing of aircraft in NPS wilderness, like the plane featured in this video, is unique to Alaska and is not typically allowed in other states that have NPS wilderness. For more information, read about the Alaska National Interest Lands Conservation Areas Act: http://www.wilderness.net/NWPS/documents/publiclaws/PDF/96-487.pdf
Visit our keyboard shortcuts docs for details
Duration:

7 minutes
Join three teen poets from New York City on an adventure to the wilderness of Fire Island National Seashore. And it's only a train ride away! As the poets explore this coastal wilderness with spoken word poetry, each begins to form a deeper understanding of their personal relationship with the natural world. To watch this program with audio description: http://youtu.be/auaVyOqyqWk
Last updated: April 7, 2020