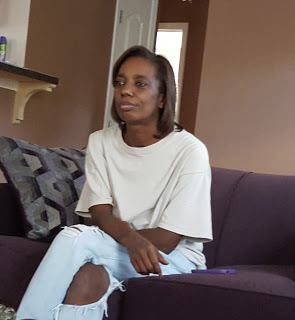 News Release Date: November 1, 2015
The U.S. Park Police is currently searching for the above pictured missing person. Lisa Renee Wyche, of District Heights, MD is a 46 years old, black female, 5'7" tall, weighing 110 LBS and was last seen wearing a maroon sweat suit. Mrs. Wyche suffers from numerous medical conditions and may be disoriented. Mrs. Wyche has been missing since 7:23 PM on October 31, 2015 from the area of the Southbound Baltimore Washington Parkway at Route 197. Mrs. Wyche does not have her medication and is considered to be an endangered person in need of immediate medical care.


Anyone having information regarding the whereabouts of Lisa Renee Wyche is asked to contact the United States Park Police at 202-610-7500.
&