Philadelphia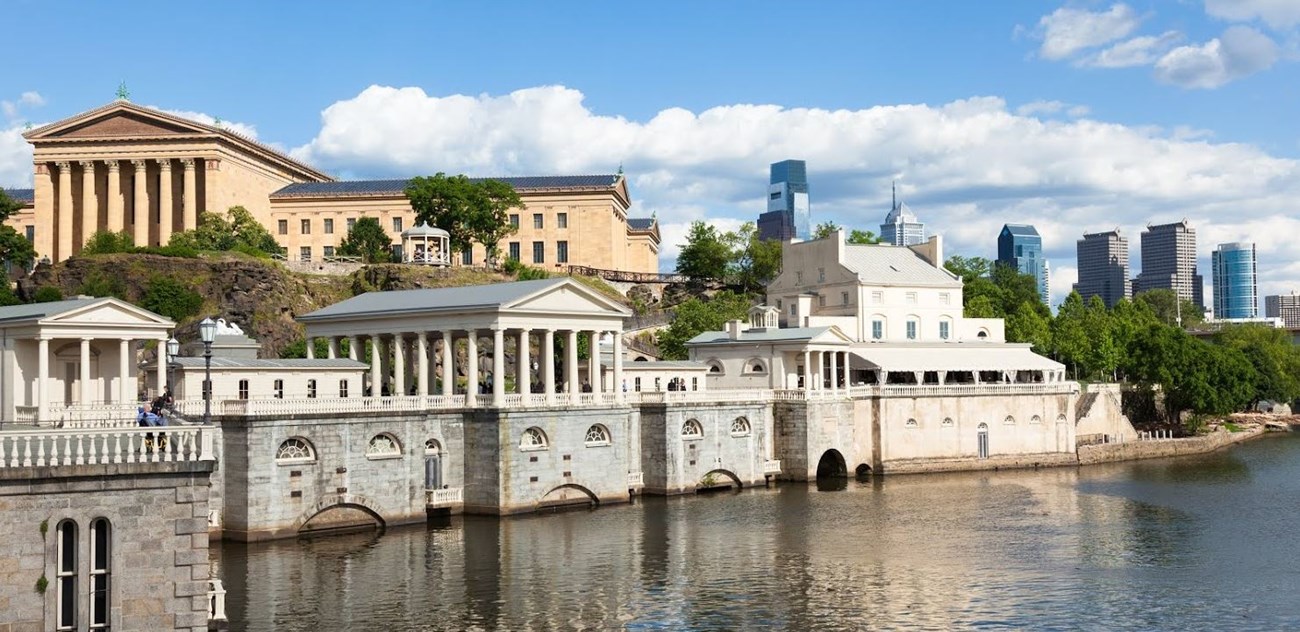 UPDATE | Be sure to visit the Philadelphia LGBTQ Heritage Initiative Page to learn more about how Urban Fellow Helen Mahan is working with others in the city of Philadelphia to activate the principles of the Urban Agenda.
---
PHILADELPHIA SNAPSHOT
National Parks in Philadelphia
National Recreation Trails
Seven trails recognized as National Recreation Trails including East Impoundment Trail (Heinz NWR), Fairmount Park Bike Path, Bartrams Garden Trails, Woodland Cemetery Trails, Philadephia to Valley Forge Bikeway, Schuylkill River Water Trail, and Schuylkill Banks Trail.
National Heritage Areas
Population: 1,553,165 |Park acres within city limits: 10,815 acres (13% of city land)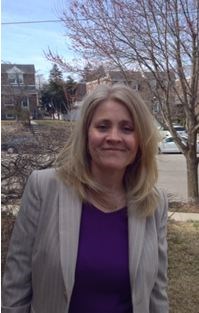 MEET PHILADELPHIA'S URBAN FELLOW
Helen Mahan, Philadelphia Urban Fellow
I grew up in Philadelphia only a few minutes from a city park and spent much of my childhood with my siblings exploring the Wissahickon Valley, part of the city's great Fairmount Park system. My mom, an avid national park traveler, frequently took us to historical sites in the region including Independence and Valley Forge National Historical Parks. In 1990, I started at NPS as an outdoor recreation planner assisting park units and national heritage areas with a variety of planning projects. I joined the Rivers, Trails and Conservation Assistance Program (RTCA) and spent 15 years working with local government agencies, non-profit organizations and community groups in urban areas of Pennsylvania, New Jersey and Virginia to build coalitions and envision new trail and greenways systems. During those years, I lead some of the first partnership projects to link trails, parks and the health community and served on a special assignment as a project officer for Active Living by Design, a national program of The Robert Wood Johnson Foundation, providing technical assistance and support to community partnerships throughout the country including Albuquerque, Buffalo, Chicago, and the Minneapolis region. For the last eight years, I've worked on management plans with parks in the New York metropolitan area including Gateway National Recreation Area, Statue of Liberty and African Burial Ground National Monuments and Paterson Great Falls National Historical Park. I've lived in Philadelphia with my sons for the last 26 years, still close to my childhood city park.
Contact Helen: helen_mahan@nps.gov
NATIONAL PARK SERVICE PROGRAMS IN PHILADELPHIA
The National Park Service is more than a sum of its parks. In addition to its parks, the Park Service also has dozens of programs designed to serve communities. Philadelphia is home to a series of National Park Service community programs, many of them are highlighted below.
Rivers, Trails, and Conservation Assistance (RTCA)
Current projects include:
Mantua Greenway –A project to restore a greenway for close to home outdoor spaces (NPS/Philadelphia Local Initiatives Support Corporation, Mantua Greenway Resident Advisory Committee)
Living Classroom Partnership Program – expand the St. James School program to engage students in active learning and recreation opportunities (NPS/Urban Blazers)
Wissahickon Valley Watershed Association Trail Stewards – improve stewardship and recreation on the Green Ribbon Trail (NPS/Wissahickon Valley Water Association Trail Stewards)
NPS RTCA Community Assistance Fellow –NPS Fellow focused on community conservation, outdoor recreation and youth engagement (NPS/Conservation Legacy)
Delaware River Urban Waters Partnership - National Park Service is working in Philadelphia, Camden, Chester PA and Wilmington to better align federal resources to address urban river issues (US Forest Service/US Geological Service/US Fish and Wildlife Service)
Canoemobile – A program introduce youth to water recreation opportunities within urban areas, using 24' Voyager canoes (NPS/Wilderness Inquiry)
Land Water Conservation Fund (LWCF)
Over $12 million from 67 grants,

7 park areas acquired, and o

ver 60 areas improved.
Federal Lands to Parks (FLP)
FLP transferred 5 properties, 22 acres, to the City of Philadelphia. Though this summary sounds minor, small urban parks may have a significant role in the city. One such park enlivens an inner city neighborhood through the Southwark/Queens Neighborhood community garden.
In 2014, FLP transferred 2 boat ramps to provide public boat launch access to the Delaware River.
Urban Parks and Recreation Recovery (UPARR)
Over $3.6 million in funding through 12 grants to improve recreational facilities and grounds.
National Historic Landmarks
Sixty-eight historic structures listed such as: Academy of Music, John Coltrane House, Boathouse Row, Carpenter Hall, Merchants' Exchange Building, Eastern State Penitentiary, Fairmount Waterworks, and Elfreth's Alley Historic District.
Federal Historic Preservation Tax Incentives Program
In the last 10 years the NPS has certified 181 completed projects representing over $1.26 billion in private investment in the rehabilitation of historic buildings.
Completed projects include: the historic rehabilitation of numerous downtown hotels and office buildings, warehouse and industrial buildings throughout the city, and many buildings at the historic Philadelphia Navy Shipyard.
Maritime Heritage Program
$169,850 to the Independence Seaport Museum to support a series of preservation and rehabilitation projects aboard the Cruiser Olympia.
Historic Place/Register
558 historic structures listed including: Philadelphia City Hall,Arch Street Friends Meeting House, Christ Church and Burial Ground, Independence National Historical Park, Mother Bethel A.M.E. Church, Reading Terminal and Trainshed
American Battlefield Protection Program
ABPP grant to create an interpretive wayside exhibit for the Historic Rittenhousetown National Historic Landmark district which highlighted the 1777 Philadelphia Campaign's Battle of Germantown in the Wissahickon Valley
Historic Preservation Fund Grants
Between 2001 and 2009 there have been 40 Save America's Treasures grants in Philadelphia totaling $9.092M, including: Eastern State Penitentiary, Race Street Meetinghouse, and the Lewis and Clark Herbarium, Academy of Natural Sciences.
Historic Surplus Property Program
Fort Mifflin was deeded to the City of Philadelphia through the Historic Surplus Property program

.
Underground Railroad Network to Freedom
14 sites, facilities and programs are members of the Underground Railroad Network to Freedom (NTF), such as City of Philadelphia Archives, Mother Bethel African Methodist Episcopal Church, Independence National Historical Park, Fair Hill Burial Site and Atwater Kent Museum - Quest for Freedom: Teacher Workshops
National Natural Landmarks
Wissahickon Valley in Philadelphia County, PA
John Heinz National Wildlife Refuge at Tinicum in Philadelphia County, PA
Certified Local Government since 1986
Last updated: September 30, 2019