Claiming Freedom Project: Research Team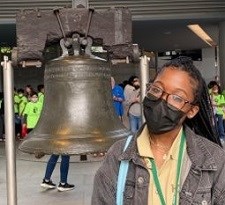 Devynn Chester is a graduating senior at the illustrious Xavier University of Louisiana, one of the top HBCUs in the country. She is currently a History major and a Chinese minor. She was born and raised in Philadelphia, Pennsylvania, and has a focus on African American and U.S. History. Being in Louisiana, she has done much research on the civil rights movement. She has learned so much about Louisiana history, especially in New Orleans and the black communities there.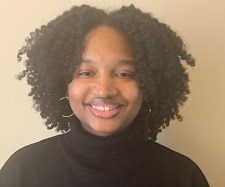 Sydney Coleman is a PhD student studying U.S. history with a concentration in Public History at Howard University. She received her B.A. in History and Afro-American Studies from Howard University as well. Her research focuses on historic preservation work of Black women in the United States.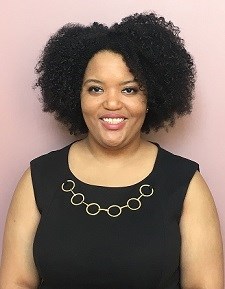 Jasmine M. Ellis is an award-winning audio journalist, archival researcher, and public historian. Most recently, she graduated with her second master's in history, concentrating on public history and African American women's history from Howard University. Jasmine's intellectual interests include Black women's experiences and contributions during the Civil Rights Movement and the Black Power Movement. She is also interested in Black women's use of media as a form of resistance and activism.
Prior to attending Howard, Jasmine was an associate producer at Slate Podcasts. In this role, she worked on several shows, including as an archival researcher for the award-winning podcast, Slow Burn: The L.A. Riots. Jasmine has a background in public radio, having reported and produced stories for Mississippi Public Broadcasting in Jackson and WHYY in Philadelphia. She also worked as the podcast specialist for The Atlanta Journal-Constitution. While at the publication, she produced the Access Atlanta: Things to do in Atlanta podcast and hosted a dispatch from Stacey Abrams' election night watch party for the Politically Georgia podcast.

Jasmine's an alumna of Spelman College and Northwestern University's Medill School of Journalism, a 2022 IWMF Lauren Brown Fellow, a 2021 IWMF Women to Watch Round-Up selectee, a 2020 IWMF Gwen Ifill Fellow, a 2019 AIR New Voices Scholar, and a 2016 White House Correspondents' Association scholarship recipient. She is a member of the National Association of Black Journalists, the Association of Black
Women Historians, the Association for the Study of African American Life and History, and the Phi Beta Kappa, Phi Alpha Theta, and Pi Sigma
Alpha honor societies.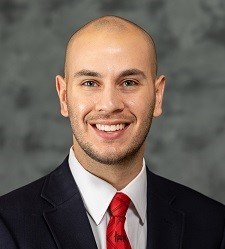 William F. Kelly, M.A. is a third-year Ph.D. candidate at the University of Nebraska-Lincoln. His research focuses on stories Black fugitivity and enslavers' notions of property found in legal claims of indemnity filed after the War of 1812. Before beginning his Ph.D., William earned a M.A. in History from the University of Nebraska-Lincoln and graduated cum laude from Wabash College (Crawfordsville, IN).
Over his academic career, William has completed a series of internships at historic sites, museums, and archives, including: the White House Historical Association (Washington, D.C.); the National Willa Cather Center (Red Cloud, NE); History Nebraska (Lincoln, NE); the Lincoln Airport Authority (Lincoln, NE); the Marietta House Museum (Glenn Dale, MD); and the Durham Museum (Omaha, NE). With the aim of pursuing a career in public history, William is constantly thinking about meaningful new ways to bridge the gap between academic and public history.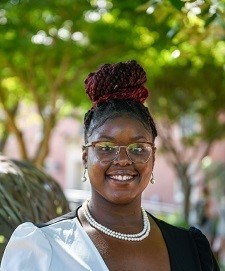 DeAsia Noble is originally from Danville, Virginia but grew up in Caswell County, North Carolina. She is a proud alumni of North Carolina Agricultural and Technical State University and currently in her last semester at North Carolina State University in the Masters of Public History Program. Her research focus includes African American History, family (genealogy) and community history, preservation and digitization of archival materials within North Carolina and Virginia African American communities.

She has been able to research freedom seekers in Virginia and North Carolina around that state line region. She has also researched the Black Loyalist from Virginia, waterways around the state line from the Great Dismal Swamp, to Clarksville Lake, Hyco Lakes, and also numerous rivers that freedom seekers may have lived around to ensure their safety. She also looks at how Freedom Seekers blended into other communities, or mixed raced communities, that in turn created other communities.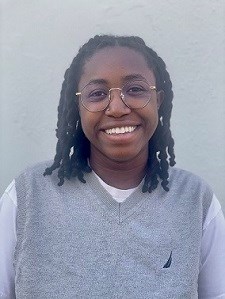 Monet Thornton (they/them) is a passionate educator and scholar with a deep commitment to social justice and historical inquiry. They received their Bachelor's degree in History and Political Science from the University of Pittsburgh in 2020, focusing on 19th-century U.S. History, particularly the contributions of enslaved and formerly enslaved peoples to Union spy networks during the Civil War. In 2022, Monet completed their Master's degree in the Art of Teaching & Special Education K-12 from the Relay Graduate School of Education.

They worked full-time as a high school U.S. History, Civics, and African American Studies teacher during their graduate studies. They quickly discovered their passion for teaching Black history and connecting young people with their own historical roots. Now, Monet is stepping away from the classroom to explore their path to becoming a public historian and archivist.

They have always been fascinated by the role that archives and records play in shaping our understanding of the past, and they are excited to delve deeper into this field. They believe that by preserving and organizing historical materials, they can help ensure that marginalized voices and experiences are not forgotten or erased. In addition to their work as an educator, Monet has also been actively involved in genealogical research, having worked on their own family tree since the summer of 2019. They believe that genealogy can be a powerful tool for connecting people with their heritage and history, and they bring this perspective to their teaching as well.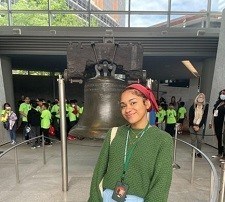 Jada Yolich is a Penn State graduate originally from Chicago, Illinois. Although her degree is in International Relations, she has a minor in history and has always been interested in the study of history more than anything else. As an undergraduate, she was part of numerous public history projects that focused on African American history. Much of her previous work has centered on the stories of the enslaved, the Underground Railroad in the Mid-Atlantic, African American genealogy, and place-based histories.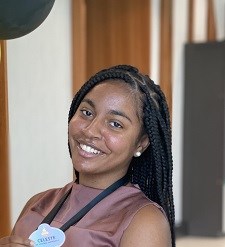 Celeste Keith is a North Carolina Central University, HBCU graduate, who received her BA in History. She is a member of the Phi Alpha Theta Historical Honor Society. She has always had a passion for African American Public History and elevating the stories of those who may not be written in traditional textbooks. She has experience in research projects around historical black communities through her work with the Hamilton Hood Foundation. Her work is dedicated to preserving historically black communities in the United States.
Last updated: August 17, 2023