Overview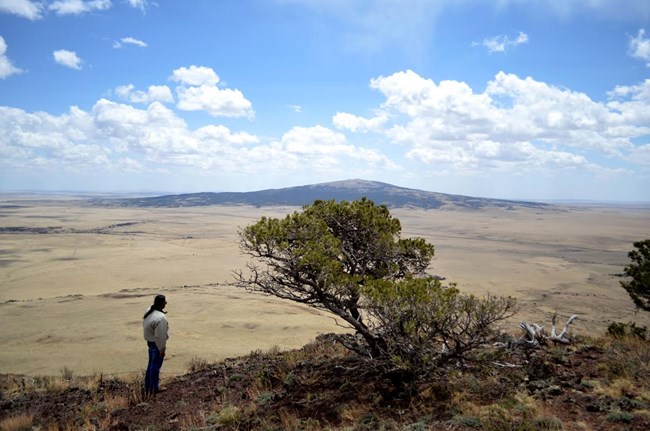 Indigenous Knowledge is a body of observations, oral and written knowledge, innovations, practices, and beliefs developed by Tribes and Indigenous Peoples through interaction and experience with the environment.11 It is applied to phenomena across biological, physical, social, cultural, and spiritual systems.12 Indigenous Knowledge can be developed over millennia, continues to develop, and includes understanding based on evidence acquired through direct contact with the environment and long-term experiences, as well as extensive observations, lessons, and skills passed from generation to generation.
--Guidance for (United States) Federal Departments and Agencies on Indigenous Knowledge

Traditional Ecological Knowledge (TEK) is the on-going accumulation of knowledge, practice and belief about relationships between living beings in a specific ecosystem that is acquired by indigenous people over hundreds or thousands of years through direct contact with the environment, handed down through generations, and used for life-sustaining ways. This knowledge includes the relationships between people, plants, animals, natural phenomena, landscapes, and timing of events for activities such as hunting, fishing, trapping, agriculture, and forestry. It encompasses the world view of a people, which includes ecology, spirituality, human and animal relationships, and more.
--Synopsis of Traditional Ecological Knowledge, National Park Service

TEK is also called other names, such as Indigenous Knowledge, Native Science.

Indigenous peoples as well as non-Indigenous peoples who are long-term (hundreds of years) local residents, e.g., Appalachian communities, Spanish land grant communities, can also provide TEK.

TEK is different from user knowledge and local knowledge. User knowledge is one person's experience over a lifetime or less. Local knowledge is more than one person's experience aggregated, showing a trajectory, but not yet time tested. Individual users sharing knowledge with other local users and elders, and then time-testing this new knowledge is part of the evaluation and validation process for TEK.

This article expresses these concepts in more detail:
Wisdom Traditions, Science and Care for the Earth: Pathways to Responsible Action
By: Cheryl Charles and Gregory A. Cajete
Ecopsychology, Vol. 12, No. 2
June 4, 2020
Key words: Wisdom, place, metaphoric mind, ensoulment, nature, sacred covenant, native science, Indigenous worldview
https://www.liebertpub.com/doi/10.1089/eco.2020.0020
This article is an overview of native science and an introduction to other articles in a specific issue of Ecopsychology. It sets a baseline for understanding before proceeding to other articles on native science, or TEK. It is not a comparison article to western science. By reading this article, one will have a better understanding of the concepts of native science.

See these pages for more information:
Last updated: June 29, 2023