Mission 66: Birth of the Modern National Park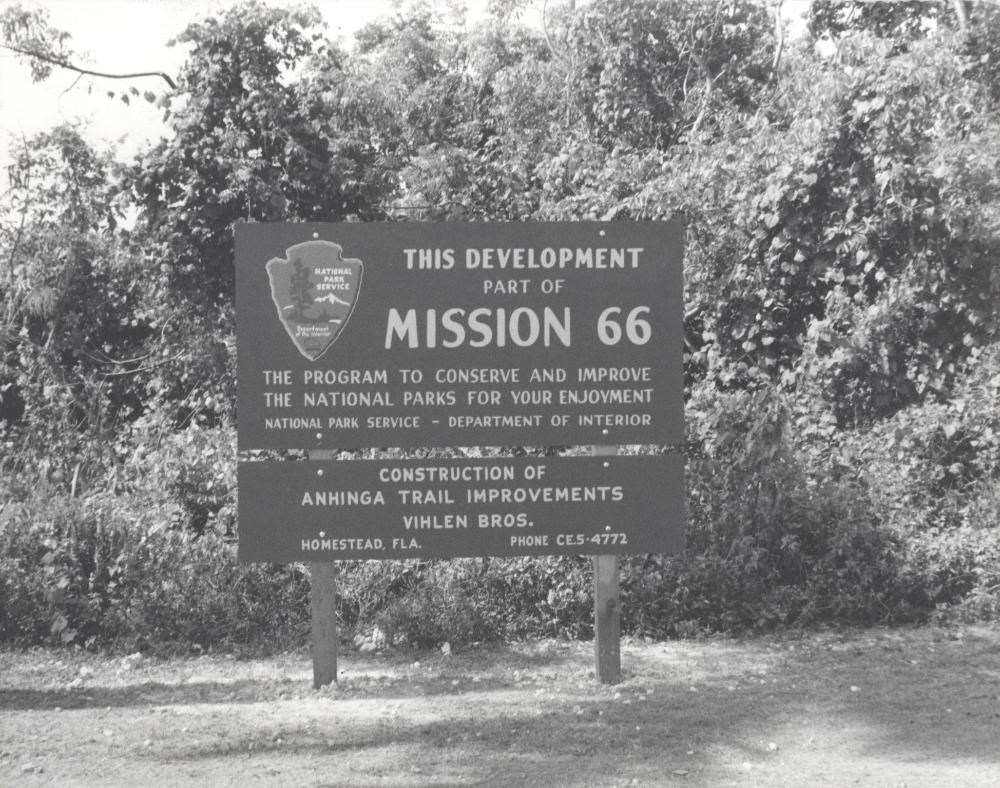 Mission 66 at Everglades National Park
During the National Park Service's Mission 66 program from 1956 to 1966, the Modern Movement style formed the basis for architecture, landscape architecture, engineering, and construction. Mission 66 was the largest construction program in the history of the agency and was intended to conclude with the celebration of the National Park Service's 50th anniversary in 1966. This mid-century era represented the park service's new way for the American public to experience national parks. Addressing the public was particularly significant because national park visitation increased dramatically with the rise of American automobile culture following World War II.

Everglades National Park was a new park with minimal development by the mid-1950s. The park became one of the pilot parks for the whole Mission 66 concept. Numerous Mission 66 projects that still are in existence were undertaken in Everglades National Park, including Royal Palm Visitor Center, the Shark Valley observation tower, and multiple structures in Flamingo.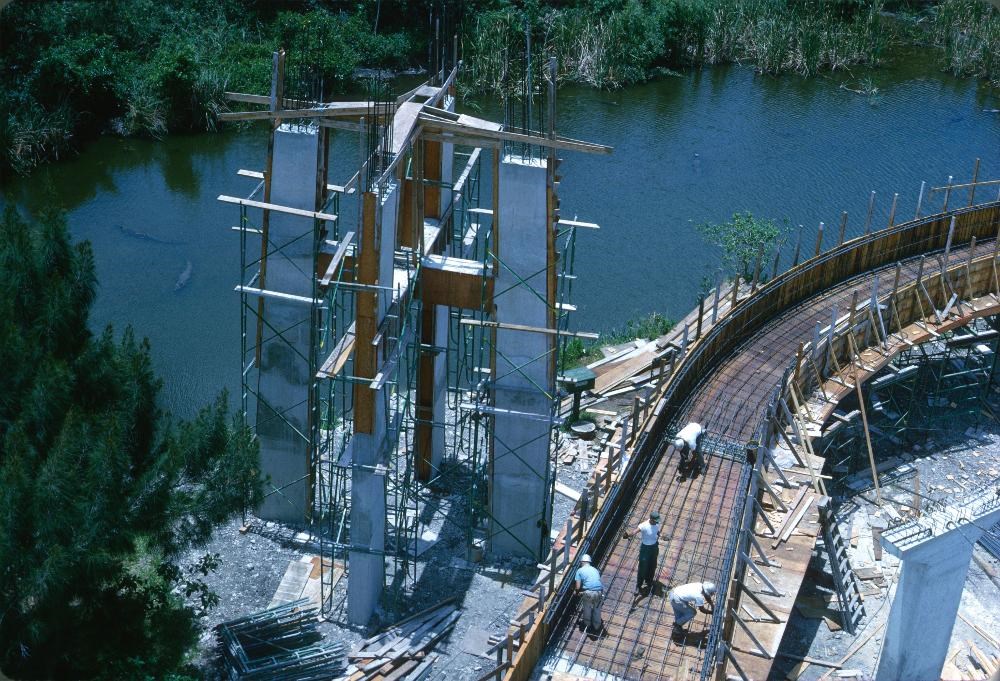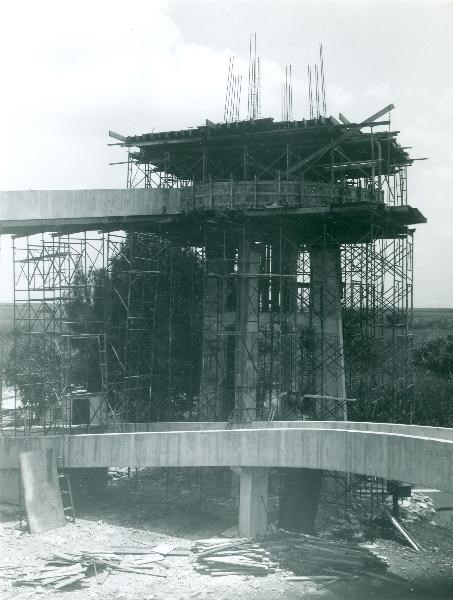 Shark Valley

Edward M. Ghezzi, a popular South Florida architect at the time, designed the Shark Valley tower. The design incorporates spherical and cylindrical aspects, similar to other observation towers and visitor centers created as part of Mission 66, such as the Clingman's Dome tower in Great Smoky Mountains National Park.
Flamingo

Preparation for the Mission 66 project in Flamingo began in 1955, with the dredging of the marina basins and the construction of concrete bulkheads and piers. Two years later, construction began on a visitor center, a service station, a marina store, five buildings of the hotel complex, a picnic area, and a campground. Mission 66 was completed at Flamingo in 1963.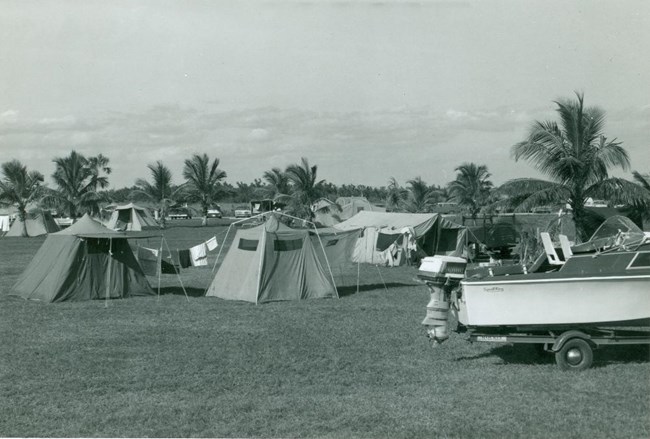 This 1963 image of the Flamingo campground shows the practicality and popularity of the work completed under Mission 66. Visitors would either pitch their tent at one of the two campgrounds (still in use today) or enjoy a night at the Flamingo lodge.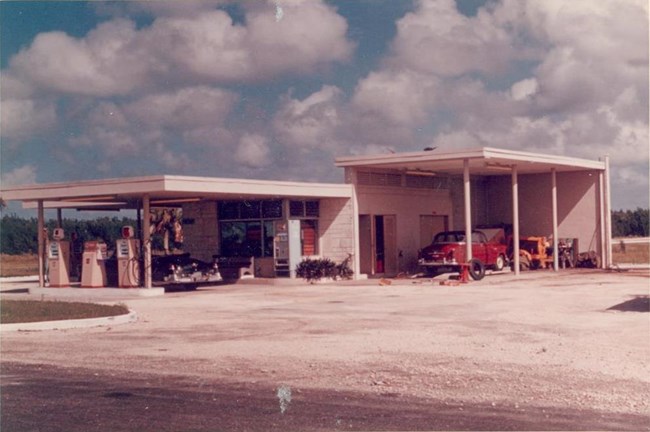 The service station created under Mission 66 in the early 1960s. This station is no longer in service, but the pink structure can still be seen as you drive into Flamingo.
During the period between 1963 and the completion of Mission 66, the campground and lodge were expanded and seven new park employee houses were built. In 2005, Hurricanes Katrina and Wilma hit the Flamingo area hard. The damage to the lodge from these storms was so severe that it was demolished in 2009.
Last updated: September 29, 2021