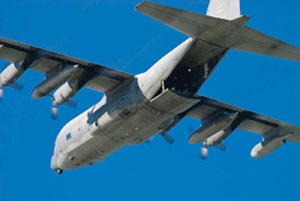 Although it cannot be seen, noise has a presence all its own that can affect park resources. Noise colors the experiences of park visitors, wildlife, and entire ecosystems. It can originate from inside and outside park boundaries. Recent studies have found that more than 60% of protected areas are exposed to noise that masks more than half of the natural sounds that would otherwise be heard. This loss of natural sounds detracts from visitors' enjoyment and interferes with wildlife communication and behavior.
Since parks were created in part for people's enjoyment, a certain degree of noise in parks is appropriate. Some activities, however, are noisier than others. For example, sounds from recreational vehicles such as snowmobiles or aircraft can impact wildlife and visitor experiences. The popularity of such activities requires that managers understand their effects on park resources and work to mitigate impact while allowing for recreational enjoyment.
Visit the Sounds We Protect page to understand the importance of natural and cultural sounds in national parks. Visit the links below to understand the impacts of noise to wildlife, wilderness, visitors, and cultural and historic resources, and best practice solutions for improving park soundscapes.