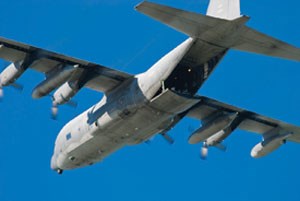 It is impossible to see, difficult to define, and even harder to regulate, but for all its esoteric qualities, noise affects park resources. It intrudes on the experiences of park visitors, wildlife, and entire ecosystems. Recent studies have found that more than 60% of protected areas are exposed to noise that masks more than half of the natural sounds that would otherwise be heard. This loss of natural sounds detracts from visitors' enjoyment and interferes with wildlife communication and behavior. The Effects of Noise page summarizes the importance of sound and the impacts of noise to wildlife, wilderness, visitors, and cultural and historic resources in our national parks.
Since parks were created in part for people's enjoyment, a certain degree of noise is appropriate. Some means of exploring our protected areas, however, are noisier than others. When visitors view the park in a snowmobile or aircraft, for example, intrusive sounds are created that can impact wildlife and other visitors' experiences. The popularity of such activities demands that managers understand and work to mitigate their effects on park resources.
Visit the page links below to learn more about noise sources affecting national parks, and the strategies and decisions for managing these issues.

Check out our Sound Resources page for news articles, teaching materials, and additional program information.