Effects of Noise on Cultural-Historic Resources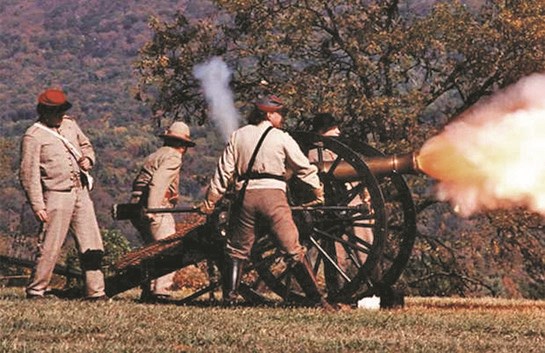 "And the rockets' red glare, the bombs bursting in air..."
These words tell a story about our country's fight for freedom, and have a powerful effect on millions of Americans. The specific sounds associated with our history or cultural heritage not only teach us about the past, they connect us to distant times and places in a way that few other things can.

The acoustical environment of national park cultural and historic sites, therefore, is an important part of the setting and helps create meaningful connections for park visitors. The silence of an empty cell on Alcatraz Island hints at the sense of isolation of a former inmate. Cannon fire, or Taps, at a Civil War battlefield conjures images of both pride and sadness. Every unit within the national park system has its own cultural soundscape that is both unique and appropriate to that particular place. From the brassy horns of New Orleans Jazz to hypnotic native drumming, no two soundscapes are the same. Loud or inappropriate sound levels from sources such as aircraft, vehicles, and construction equipment can detract from the experience. With this in mind, the National Park Service manages parks to protect those cultural and historic sounds considered to be fundamental to a park's purpose.
Last updated: January 4, 2018