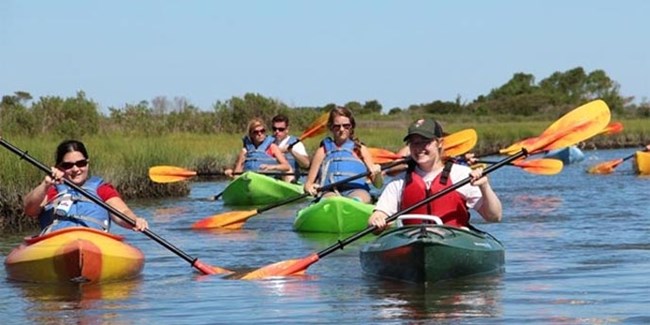 Explore the river from a new perspective
Paddling can be a relaxing way to explore the scenery and see wildlife, or it can be an adrenaline-filled adventure –it's up to you! Rivers in national parks provide a range of paddling opportunities, from slow-flowing canoe and kayak trails to rough waters suitable for only the most experienced sea kayakers.
Some parks and rivers offer marked trails, guided tours and/or rentals. Paddling opportunities vary from short day trips to multi-night backcountry camping trips. Be sure to review local park safety information when you plan your visit and always wear your lifejacket.