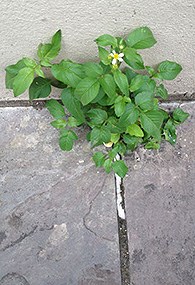 Habitat Loss
Pollinators require natural spaces with vegetation and flowering plants in which to live and forage for their food: pollen and nectar.The chief causes for pollinator habitat loss are agriculture, mining and human development:
Alternate land uses may not provide overwintering, foraging, and nesting sites for pollinators that have specific habitat needs.

Concrete, cement, and metal surfaces replace vegetated areas limit habitat for ground-nesting pollinators and provide scarce opportunities for pollinator foraging.

Fragmented habitat may be too small to meet pollinator survival needs.