Director's Order 21 and Reference Manual 21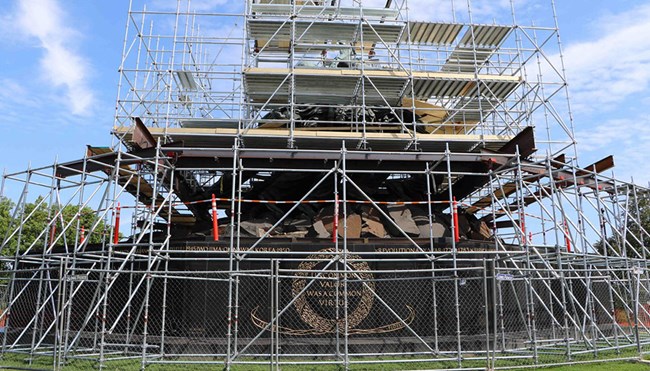 In 2016, the National Park Service updated its philanthropic partnerships policy to better align with current best practices in philanthropy while retaining the protections to avoid commercialization of America's national parks. Director's Order 21 on Donations and Philanthropic Partnerships (DO21) is the NPS guide to its employees regarding philanthropic partnerships and the acceptance of support from the private sector. DO21 is one of many policies and director's orders that can be found on the NPS Policy site.

Learn more about philanthrophy, supporting national parks, and frequently asked questions regarding DO21.
Reference Manual for DO21
This Donations and Philanthropic Partnerships Reference Manual 21 (RM-21) offers guidance to NPS employees engaged in partnership activities, projects, and programs at their site or office. RM-21 serves as Level 3 guidance, and includes relevant legislation, regulations, Management Policies, other instructions or requirements issued through Director's Order 21, as well as examples, illustrations, recommended practices, forms, etc. The Assistant Director, Partnerships and Civic Engagement has approved all materials included in RM-21 on the NPS.gov partnerships subject site here and below.

Reference Manual 21 is a dynamic, digital resource, where guidance will be updated as needed and paired with current examples when available. It is designed to be changed and updated as new questions arise, and as templates and other supporting materials are developed. Users of RM-21 are strongly encouraged to check this page for additional postings and updates before utilizing previously viewed or downloaded materials, and/or consult with a Regional Partnership Coordinator or the Office of Partnerships and Philanthropic Stewardship regarding interpretation and/or application of this guidance.

Chapters of RM-21 appear below and are numbered according to their corresponding DO21 sections. Please note that not all of the DO21 sections require corresponding RM-21 chapters, as noted below.
Last updated: December 4, 2023