Day of Healing | Nationwide Bell Ringing Ceremony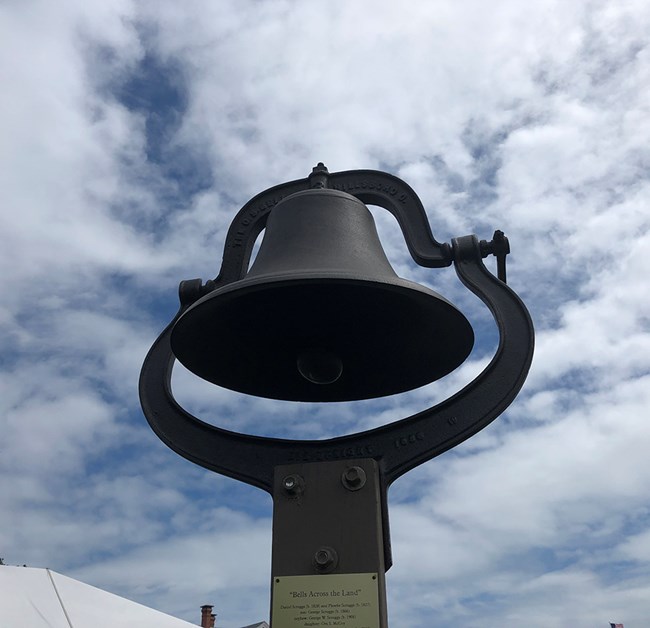 On August 25, 2019, parks, partners, and sites across the country gathered to remember the landing of the first enslaved Africans in English-occupied North America 400 years ago at Point Comfort in Hampton, Virginia, now part of Fort Monroe National Monument, a unit of the National Park System.

The anniversary was commemorated at Fort Monroe and nationwide as a day of healing and reconciliation. Fort Monroe National Monument and its partners invited parks and community organizations across the country to come together in solidarity to ring bells simultaneously for four minutes—one for each century—to remember the first Africans who were brought in bondage to American shores in 1619 and to honor 400 years of African American history.
"Proclaim liberty throughout all the land unto all inhabitants thereof."
--engraving on the Liberty Bell

Bells are symbols of freedom. They are rung for joy, sorrow, alarm, and celebration...universal concepts in each of our lives. The symbolic gesture of ringing bells together enabled Americans everywhere and from all walks of life to be a part of this historic moment—to capture the spirit of healing and reconciliation while honoring the significance of 400 years of African American history and culture.

Explore #RingToRemember on social media for a glimpse into the nationwide commemoration.
400 Years of African American History
The 400th anniversary is a year-long commemoration and conversation to recognize and highlight 400 years of African American history and accomplishments. Events and activities across the National Park System explore this history in 2019, 2020, and beyond.

Last updated: August 16, 2021