Spotlight on Oral History
National Park Service employees are stewards and storytellers of American history--and they are also a part of it. The Park History Program uses in-depth interviews to document the history of the agency and the experiences of the people who preserve and protect the natural and cultural resources in its care.
These Spotlight on Oral History articles introduce some of the scores of interviews in NPS archival collections and some of the people who take care of America's special places and stories.
Featured Oral History Projects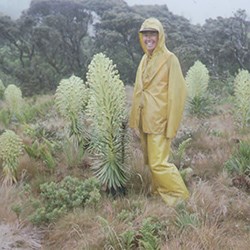 Akāka Wale o Haleakalā: Haleakalā Stands in Full View
In 2021, researchers from the University of Hawaiʻi at Mānoa's Center for Oral History and NPS staff at Haleakalā National Park completed a project to explore the history of early park natural resource management through the voices of people who have worked in and experienced the park over many years. In each interview, narrators were asked about their personal background, connection to Haleakalā, relationship to the national park, role in stewarding the land, Native Hawaiian cultural practices, and hopes for the future of Haleakalā.

Explore the full project description and find interview transcripts, videos, and a Story Map on the park webpage: Akāka Wale o Haleakalā: Haleakalā Stands in Full View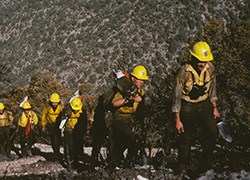 Mary Kwart: Wildland Fire Pioneer Story Map
Explore the story of Mary Kwart, one of the first women to become a part of an elite group of wildland firefighters known as the NPS Arrowhead Interagency Hotshots. This
Story Map, "Wildland Fire Pioneer,"
was developed from three sets of primary sources: a series of essays that Kwart wrote in 2020 describing her career in wildland fire management; an oral history interview conducted with Kwart in 2021 by the NPS Park History Program; and a cache of photographs and documents from Kwart's own personal archive.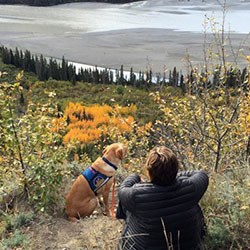 Oral Histories and Disability Rights
To observe National Disability Employment Awareness Month in October, the Park History Program spotlights an article that features interviews with three National Park Service professionals whose disabilities have influenced their careers. They are also leaders of the Employees for the Advancement of People with Disabilities Employee Resource Group. Intern Perri Meldon and historian Lu Ann Jones conducted the interviews in the summer of 2020 as part of "Telling Our Own Untold Stories: Civil Rights in the National Park Service Oral History Project."
Find the article at
"Oral Histories and Disability Rights at the National Park Service."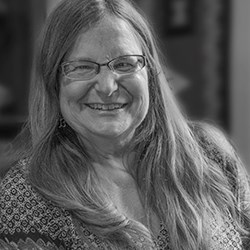 Sense of Place Podcast
The podcast "A Sense of Place: Stories of Stewardship from the National Park Service" introduces you to the people who take care of America's parks. Eight episodes will take you inside parks and offices accross the country. You'll meet search and rescue rangers. A wilderness manager who called Yosemite National Park home. A cartographer and a writer whose maps and brochures guide visitors.
You'll see parks in new ways. As experiments in social reform. As places where interpretive rangers and visitors contemplate big ideas. As spaces where the National Park Service aspires to hire a diverse and inclusive workforce. Each episode dives into the Park History Program's rich oral history archives to find stories that are moving, funny, and wise. Tune in at Sense of Place.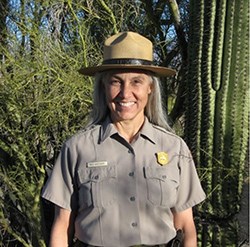 Centennial Voices
Since 2013, the Association of National Park Rangers has partnered with the Park History Program to conduct a Centennial-inspired oral history project. Read how veteran Park Service personnel learned their jobs, built careers, put policies into practice, and combined work and family life. You can also listen to the Centennial Voices series on our Soundcloud Page.

In the 1980s Meg Weesner was among a pioneer generation of women to move into Natural Resources Management in the National Park Service. Hers is one of the interviews in the Association of National Park Ranger's oral history project.
Last updated: June 1, 2022