Memorial Day
Memorial Day (May 30, 2022) is a time of remembrance for those who lost their lives while serving in the US military. Many memorials and monuments in national parks allow reflection on military service and sacrifice throughout our nation's history. It is also traditionally a time to reflect on American values by learning about our natural and cultural heritage, visiting historic places, and enjoying the great outdoors.

Connect with national parks from anywhere through virtual experiences or visit a nearby park. Remember to plan your trip and check for changes in operations before departing. Please also see the latest safety guidance for visiting parks and recreating responsibly.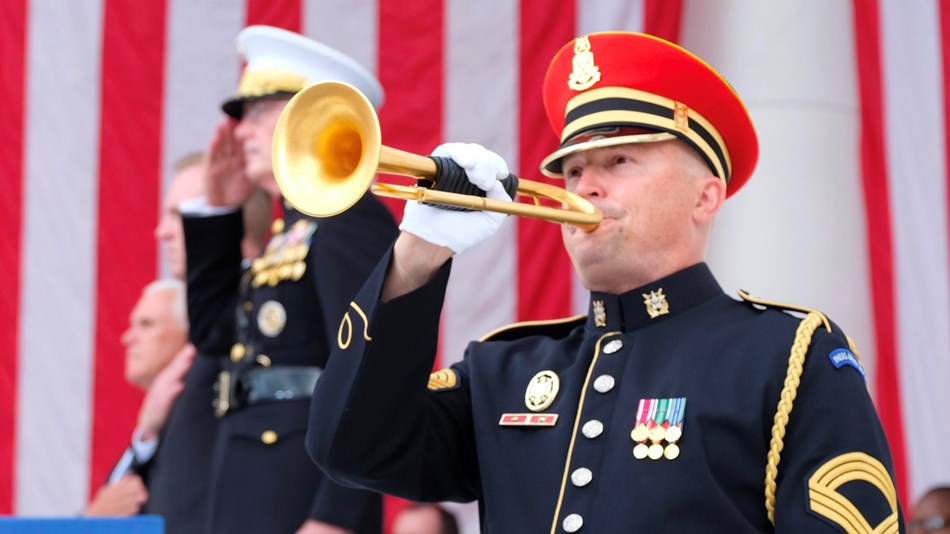 American Military
Explore military history in national parks, learn about our military heritage, and find opportunities for veterans in parks.
For Our Military and Their Families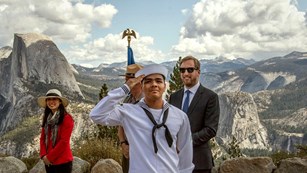 Today's Military in Parks
Active duty military and veterans continue to use the parks today for ceremonies, training, and more.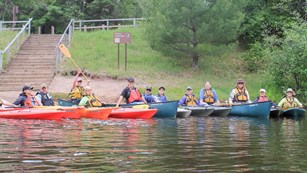 Health Benefits for Veterans
Find solitude or challenges to stay healthy with the countless recreational opportunities and programs for veterans in parks.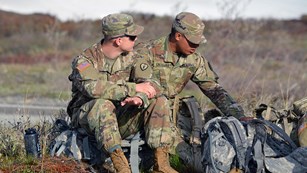 Free Annual Passes
Active duty military and their dependents are eligible for free America the Beautiful Passes to national parks and federal recreation areas.
Find Places of Remembrance
A ranger shares her personal connection to the Vietnam Veterans Memorial in Washington, DC, and how the memorial helps her honor the service and sacrifice of her father.

Duration:

1 minute, 34 seconds
The National Park Service in partnership with Operation Live Well would like to thank military personnel and their families for their service and invite them to enjoy their national parks.

Duration:

1 minute, 17 seconds
Find a Memorial Day Event
Set the calendar to May to find ceremonies, parades, concerts, service projects, and other events happening in national parks in honor of Memorial Day.
Search Filters
By Park
By State/Territory
By Event Type
Last updated: May 23, 2022