National Natural Landmarks
Willamette Floodplain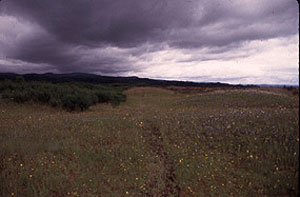 Willamette Floodplain
Willamette Floodplain represents the largest remaining native unplowed example of bottomland interior valley grassland in the North Pacific Border biophysiographic province. All of these grassland and shrubland communities have become exceedingly rare as most have been cultivated or converted to pastureland.
Location: Benton County, OR ; Benton County, OR
Year designated: 1987
Acres: 713
Ownership: Federal
---
← Back to listing of all states and territories.
Please remember, National Natural Landmarks (NNLs) are not national parks. NNLs are owned by a variety of public and private entities and allowing visitation is at their discretion. Many NNL sites maintain public websites where additional information may be found.