National Natural Landmarks
Torreya State Park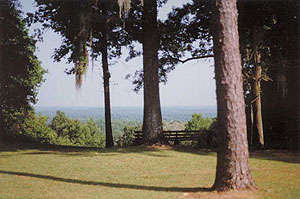 Torreya State Park
Located along the Apalachicola River, Torreya State Park contains high river bluffs, a wide range of soil, water and nutrient conditions, as well as a full spectrum of microclimates. This range of niches supports a significant number of unique plants, the combination of which can be found in no other place in the world. Rare plant species include the endangered stinking-cedar and the Florida yew. The steep slopes and ravines also contain a wide assemblage of northern affinity trees, shrubs and herbs.
Location: Liberty County, FL
Year designated: 1976
Acres: 1,060
Ownership: State
---
← Back to listing of all states and territories.
Please remember, National Natural Landmarks (NNLs) are not national parks. NNLs are owned by a variety of public and private entities and allowing visitation is at their discretion. Many NNL sites maintain public websites where additional information may be found.