National Natural Landmarks
Shishaldin Volcano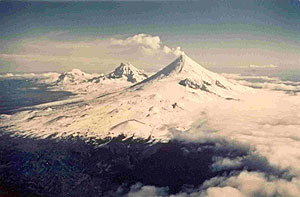 Shishaldin Volcano
Located within Izembek National Wildlife Refuge, Shishaldin Volcano is the highest volcano on Unimak Island. Used for centuries as a landmark, this explosive stratovolcano is primarily known for its remarkable form, a near perfect cone, which it has retained despite violent eruptions. Designated: 1967. Ownership: Federal.
Location: Alaska, AK ; Alaska , AK
Year designated: 1967
Acres: 62,714
Ownership: Federal
---
← Back to listing of all states and territories.
Please remember, National Natural Landmarks (NNLs) are not national parks. NNLs are owned by a variety of public and private entities and allowing visitation is at their discretion. Many NNL sites maintain public websites where additional information may be found.