National Natural Landmarks
Ship Rock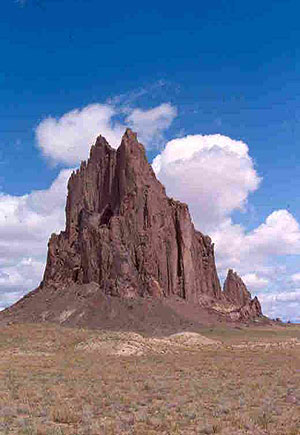 Ship Rock
Towering 1,400 feet above the surrounding plain, Ship Rock is an outstanding example of an exposed volcanic neck accompanied by radiating dikes. There are few such clear displays of the internal structure of a volcano.
Location: San Juan County, NM ; San Juan County, NM
Year designated: 1975
Acres: 20,683
Ownership: Indian Trust (Navajo Tribe)
---
← Back to listing of all states and territories.
Please remember, National Natural Landmarks (NNLs) are not national parks. NNLs are owned by a variety of public and private entities and allowing visitation is at their discretion. Many NNL sites maintain public websites where additional information may be found.