National Natural Landmarks
Raton Mesa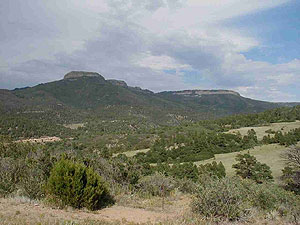 Raton Mesa
Raton Mesa illustrates a mesa preserved by a thick lava cap that has resisted destruction from weathering and erosion. It is the only significant reference available illustrating the magnitude of erosion involved in developing the land surface of the Great Plains adjacent to the lower foothills of the Rocky Mountains.
Location: Las Animas County, CO ; Las Animas County, CO
Year designated: 1967
Acres: 4,183
Ownership: State, Private
---
← Back to listing of all states and territories.
Please remember, National Natural Landmarks (NNLs) are not national parks. NNLs are owned by a variety of public and private entities and allowing visitation is at their discretion. Many NNL sites maintain public websites where additional information may be found.