National Natural Landmarks
Rancho La Brea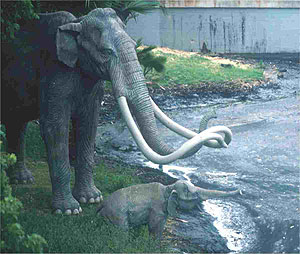 Rancho La Brea
Rancho La Brea is the site of the world-famous natural asphalt tar pits in which Pleistocene animals became entrapped in their quest for fresh water. It is recognized for having the largest and most diverse assemblage of extinct Ice Age plants and animals in the world.
Location: Los Angeles County, CA ; Los Angeles County, CA
Year designated: 1964
Acres: 24
Ownership: Municipal
---
← Back to listing of all states and territories.
Please remember, National Natural Landmarks (NNLs) are not national parks. NNLs are owned by a variety of public and private entities and allowing visitation is at their discretion. Many NNL sites maintain public websites where additional information may be found.