National Natural Landmarks
Pygmy Forest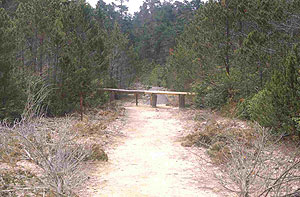 Pygmy Forest
Pygmy Forest is a unique forest of low, stunted trees and shrubs caused by a complex ecological condition associated with underlying wave terraces and their unusual soils. The site is located within Jackson State Forest, Jug Handle State Natural Reserve.
Location: Mendocino County, CA ; Mendocino County, CA
Year designated: 1969
Acres: 801
Ownership: State
---
← Back to listing of all states and territories.
Please remember, National Natural Landmarks (NNLs) are not national parks. NNLs are owned by a variety of public and private entities and allowing visitation is at their discretion. Many NNL sites maintain public websites where additional information may be found.