National Natural Landmarks
Penney Pond-Joe Pond Complex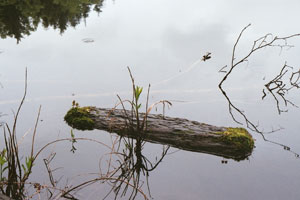 Penney Pond-Joe Pond Complex
Within an intertwining network of eskers, the Penney Pond-Joe Pond wetland complex consists of kettle hole bogs and ponds. It is part of the outwash plain of the Belgrade esker and supports a diversity of vegetative communities.
Location: Kennebec County, ME ; Kennebec County, ME
Year designated: 1973
Acres: 470
Ownership: Private
---
← Back to listing of all states and territories.
Please remember, National Natural Landmarks (NNLs) are not national parks. NNLs are owned by a variety of public and private entities and allowing visitation is at their discretion. Many NNL sites maintain public websites where additional information may be found.