National Natural Landmarks
Petrified Gardens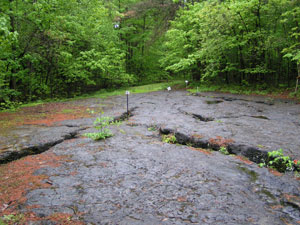 Petrified Gardens
Petrified Gardens includes one of the best exposures of fossil reefs made up of calcareous algae, known as cryptozoon. These types of algae represent a milestone in the evolution of plant life.
Location: Saratoga County, NY
Year designated: 1967
Acres: 21
Ownership: Private
---
← Back to listing of all states and territories.
Please remember, National Natural Landmarks (NNLs) are not national parks. NNL status does not indicate public ownership, and many sites are not open for visitation.
Last updated: September 8, 2016