National Natural Landmarks
Passadumkeag Marsh and Boglands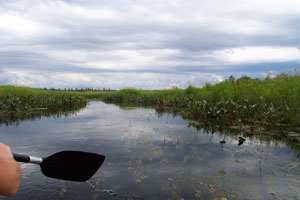 Passadumkeag Marsh and Boglands
One of the largest, unspoiled wetlands in the state of Maine, Passadumkeag Marsh and Boglands contains a unique blend of bog and marsh communities. The marsh is partially bounded by eskers, including the classic Passadumkeag Esker, or Enfield Horseback, known world-wide as an example of glacial geology.
Location: Penobscot County, ME ; Penobscot County, ME
Year designated: 1973
Acres: 6,100
Ownership: Private
---
← Back to listing of all states and territories.
Please remember, National Natural Landmarks (NNLs) are not national parks. NNLs are owned by a variety of public and private entities and allowing visitation is at their discretion. Many NNL sites maintain public websites where additional information may be found.