National Natural Landmarks
Nay Aug Park Gorge and Waterfall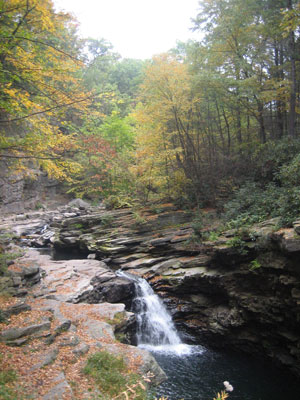 Nay Aug Park Gorge and Waterfall
Nay Aug Park Gorge and Waterfall illustrates active landscape-forming processes from erosion of differentially resistant rocks. The sedimentary rock units are important secondary features that demonstrate sedimentary processes, environments, and events in the history of the earth.
Location: Lackawanna County, PA
Year designated: 1989
Acres: 35
Ownership: Municipal
---
← Back to listing of all states and territories.
Please remember, National Natural Landmarks (NNLs) are not national parks. NNL status does not indicate public ownership, and many sites are not open for visitation.
Last updated: September 8, 2016