National Natural Landmarks
Lusk Creek Canyon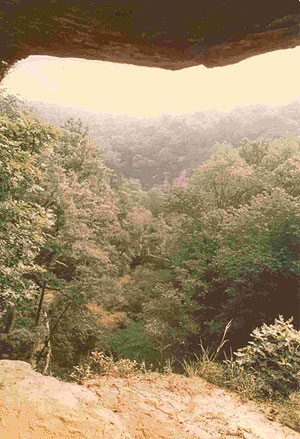 Lusk Creek Canyon
Lusk Creek Canyon, located within the Shawnee National Forest, is an excellent example of a gorge-like valley formed by mass wasting and stream erosion in lower Pennsylvanian sandstones. The site also contains good examples of two major forest ecosystems and ten endangered or threatened Illinois plant species.
Location: Pope County, IL ; Pope County, IL
Year designated: 1980
Acres: 906
Ownership: Federal, State
---
← Back to listing of all states and territories.
Please remember, National Natural Landmarks (NNLs) are not national parks. NNLs are owned by a variety of public and private entities and allowing visitation is at their discretion. Many NNL sites maintain public websites where additional information may be found.