National Natural Landmarks
Itasca Natural Area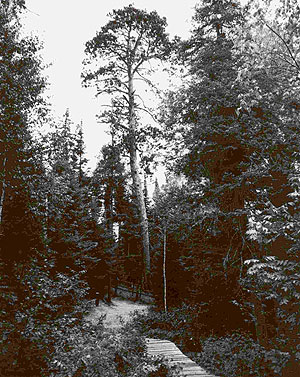 Itasca Natural Area
Itasca Natural Area, located within Itasca State Park, contains some of the finest remaining stands of virgin red pine, spruce-balsam fir, and maple-basswood-aspen forest. The site supports 53 species of mammal and 141 bird species, including bald eagles.
Location: Clearwater County, MN ; Clearwater County, MN
Year designated: 1965
Acres: 2,216
Ownership: State
---
← Back to listing of all states and territories.
Please remember, National Natural Landmarks (NNLs) are not national parks. NNLs are owned by a variety of public and private entities and allowing visitation is at their discretion. Many NNL sites maintain public websites where additional information may be found.