National Natural Landmarks
Irvine Ranch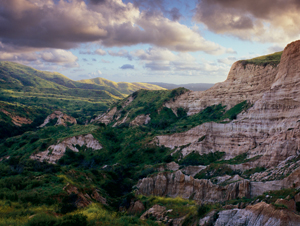 Irvine Ranch. Photo by S. Francis
Irvine Ranch contains a remarkably complete stratigraphic succession ranging in age from late Cretaceous (80 million years ago) to the present. The primary biological features at the site include coastal sage scrub and chaparral communities, including rare Tecate cypress woodlands.
Location: Orange County, CA ; Orange County, CA
Year designated: 2006
Acres: 36,398
Ownership: Federal, State, County, Municipal
---
← Back to listing of all states and territories.
Please remember, National Natural Landmarks (NNLs) are not national parks. NNLs are owned by a variety of public and private entities and allowing visitation is at their discretion. Many NNL sites maintain public websites where additional information may be found.