National Natural Landmarks
Ichthyosaur Site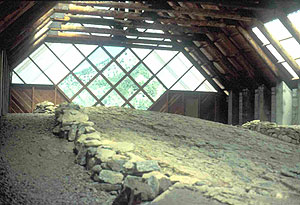 Ichthyosaur Site
Ichthyosaur Site, located within Berlin-Ichthyosaur State Park, is the only known site containing fossil remains of 37 of the largest forms of Ichthyosaur; some up to 45 feet in length.
Location: Nye County, NV
Year designated: 1973
Acres: 201
Ownership: Federal, State, Private
For additional information see:
---
← Back to listing of all states and territories.
Please remember, National Natural Landmarks (NNLs) are not national parks. NNL status does not indicate public ownership, and many sites are not open for visitation.
Last updated: September 8, 2016