National Natural Landmarks
Ice Mountain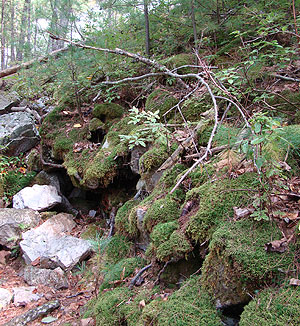 Ice Mountain
Ice Mountain is the best example of a glaciere talus within the region, supporting the richest collection of boreal vascular plants of any known cold-air site in the Appalachian Ranges. The Ice Mountain site appears to host a relict Pleistocene Refugium, most likely intact since the onset of near-modern climate conditions at the end of the Pleistocene over 10,000 years ago.
Location: Hampshire County, WV ; Hampshire County, WV
Year designated: 2012
Acres: 399
Ownership: Private
---
← Back to listing of all states and territories.
Please remember, National Natural Landmarks (NNLs) are not national parks. NNLs are owned by a variety of public and private entities and allowing visitation is at their discretion. Many NNL sites maintain public websites where additional information may be found.