National Natural Landmarks
Fall Brook Gorge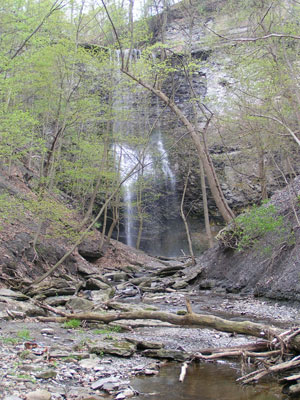 Fall Brook Gorge
Fall Brook Gorge represents one of the nation's finest exposures of Upper and Middle Devonian Age strata with significant fossil remains and a cap-rock waterfall. The gorge possesses a series of ecological communities in a small area that illustrate the response of plant and animal life to sharply contrasting microclimates.
Location: Livingston County, NY ; Livingston County, NY
Year designated: 1970
Acres: 102
Ownership: Private
---
← Back to listing of all states and territories.
Please remember, National Natural Landmarks (NNLs) are not national parks. NNLs are owned by a variety of public and private entities and allowing visitation is at their discretion. Many NNL sites maintain public websites where additional information may be found.