National Natural Landmarks
Cranberry Glades Botanical Area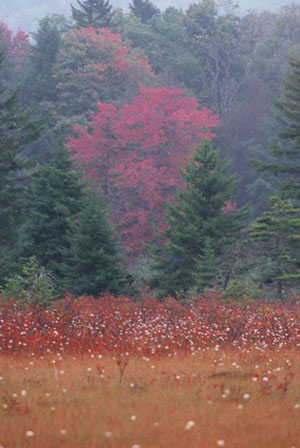 Cranberry Glades Botanical Area
Cranberry Glades Botanical Area, located within the Monongahela National Forest, is the largest and best example of "cranberry glades" in West Virginia. The natural cold air drainage and moist substrate provide an ideal setting for a northern sphagnum bog. The site contains three major vegetation types: bog forest, shrub thickets, and open glade.
Location: Pocahontas County, WV ; Pocahontas County, WV
Year designated: 1974
Acres: 785
Ownership: Federal
---
← Back to listing of all states and territories.
Please remember, National Natural Landmarks (NNLs) are not national parks. NNLs are owned by a variety of public and private entities and allowing visitation is at their discretion. Many NNL sites maintain public websites where additional information may be found.