National Natural Landmarks
Crooked Creek Natural Area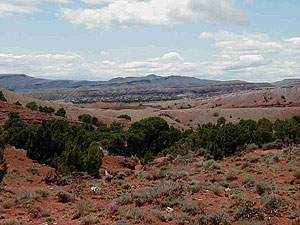 Crooked Creek Natural Area
Crooked Creek Natural Area is a rich source of fossils of Early Cretaceous land vertebrates and is one of only three known areas representing this period of life on the North American continent. It has produced eight new species and three new genera of dinosaurs.
Location: Big Horn County, WY ; Big Horn County, WY
Year designated: 1966
Acres: 281
Ownership: Federal
---
← Back to listing of all states and territories.
Please remember, National Natural Landmarks (NNLs) are not national parks. NNLs are owned by a variety of public and private entities and allowing visitation is at their discretion. Many NNL sites maintain public websites where additional information may be found.