National Natural Landmarks
Cave of the Mounds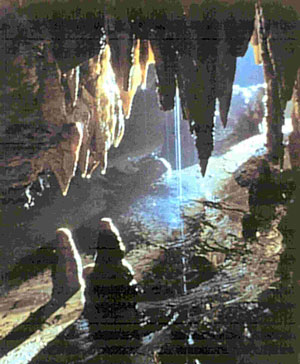 Cave of the Mounds
Cave of the Mounds provides an exceptional illustration of two principal modes of limestone cave formation (speleogenesis): the solution of cave passageways by "vadose" water flowing above, and by "phreatic" groundwater flowing below the water table. The cave is richly decorated with cave formations of most known varieties, including stalagmites measuring 18 feet in height, and many colorful displays of mineral deposits, including pure calcite.
Location: Dane County, WI ; Dane County, WI
Year designated: 1987
Acres: 63
Ownership: Private
---
← Back to listing of all states and territories.
Please remember, National Natural Landmarks (NNLs) are not national parks. NNLs are owned by a variety of public and private entities and allowing visitation is at their discretion. Many NNL sites maintain public websites where additional information may be found.