National Natural Landmarks
Cason J. Callaway Memorial Forest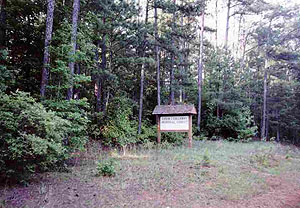 Cason J. Callaway Memorial Forest
The Cason J. Callaway Memorial Forest is an outstanding example of transitional conditions between eastern deciduous and southern coniferous forest types. Several plants reach northern and southern limits here. The assemblage of species is among the most interesting and unique in the southeastern United States, with species such as mountain laurel and titi occurring together.
Location: Harris County, GA ; Harris County, GA
Year designated: 1972
Acres: 2,334
Ownership: Private
---
← Back to listing of all states and territories.
Please remember, National Natural Landmarks (NNLs) are not national parks. NNLs are owned by a variety of public and private entities and allowing visitation is at their discretion. Many NNL sites maintain public websites where additional information may be found.