National Natural Landmarks
Camel's Hump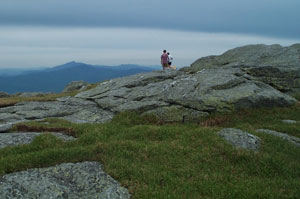 Camel's Hump
The mountain and metamorphic rock of Camel's Hump illustrate the complex, anticlinal deformation that formed the Green Mountains, and support the second largest extent of alpine-tundra in Vermont. Altitude-related zonation of biota is demonstrated by the transition from treeless ridge, to alpine-heath vegetation, to boreal fir, red spruce-birch and hardwood forests.
Location: Chittenden County, VT ; Chittenden County, VT ; Washington County, VT ; Washington County, VT
Year designated: 1968
Acres: 5,300
Ownership: State
---
← Back to listing of all states and territories.
Please remember, National Natural Landmarks (NNLs) are not national parks. NNLs are owned by a variety of public and private entities and allowing visitation is at their discretion. Many NNL sites maintain public websites where additional information may be found.