National Natural Landmarks
Busse Forest Nature Preserve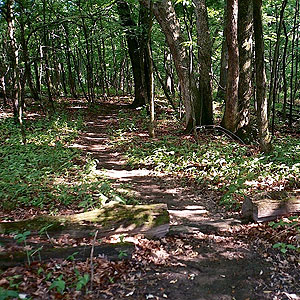 Busse Forest Nature Preserve
Situated on the flood plain and morainal uplands along Salt Creek, Busse Forest Nature Preserve, is one of the best remaining examples of mesic and dry-mesic upland forest in the eastern Central Lowlands biophysiographic province. The area has been protected for so long that there is no evidence of past logging throughout most of the site.
Location: Cook County, IL ; Cook County, IL
Year designated: 1980
Acres: 489
Ownership: County
---
← Back to listing of all states and territories.
Please remember, National Natural Landmarks (NNLs) are not national parks. NNLs are owned by a variety of public and private entities and allowing visitation is at their discretion. Many NNL sites maintain public websites where additional information may be found.