National Natural Landmarks
Butler Cave-Breathing Cave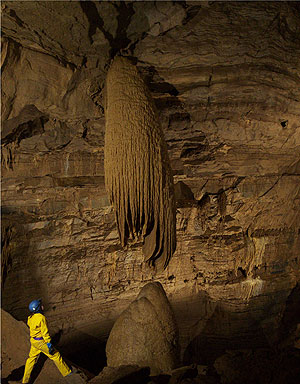 Butler Cave-Breathing Cave. Photo by N. Davis.
Butler Cave-Breathing Cave includes two major cave systems that contain a 40-foot waterfall, a natural bridge, unusually fine "floating" crystalline formations, and an underground lake.
Location: Bath County, VA
Year designated: 1973
Acres: 629
Ownership: Private
For additional information see:
---
← Back to listing of all states and territories.
Please remember, National Natural Landmarks (NNLs) are not national parks. NNL status does not indicate public ownership, and many sites are not open for visitation.
Last updated: September 8, 2016