Historic Landscapes
---
The stewardship of cultural landscapes provides the richness and complexity of the human story of our nation.
Examples of cultural landscapes range from a small homestead to a formally designed estate, a country road to a scenic parkway, a school yard to an industrial complex, and a farmstead to a civil war battlefield.
The National Center encourages research and partnerships in the field of historic landscape preservation to improve the technologies available to practitioners as they undertake the complex tasks of documenting, preserving, and interpreting the historic landscapes significant to a wide variety of people and cultures.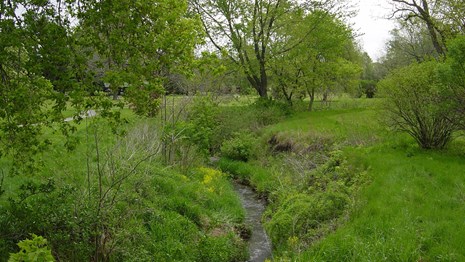 Historic Landscape Grants
The Preservation Technology and Training (PTT) Grants program provides funding for innovative research
Last updated: April 6, 2022