National Trails System Act Legislation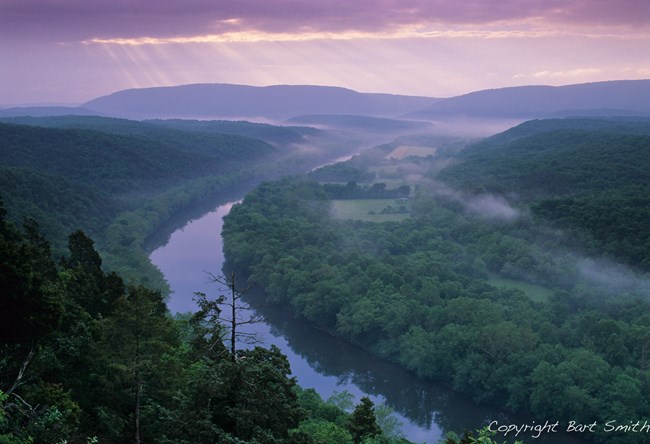 The National Trails System Act of 1968, as amended, calls for establishing trails in both urban and rural settings for people of all ages, interests, skills, and physical abilities. The act promotes the enjoyment and appreciation of trails while encouraging greater public access. It establishes four classes of trails: national scenic trails, national historic trails, national recreation trails, and side and connecting trails.
National scenic trails are to be continuous, extended routes of outdoor recreation within protected corridors. The first two established under the National Trails System Act were the Appalachian and the Pacific Crest trails. They wind through some of the nation's most striking natural beauty.
National historic trails recognize original trails or routes of travel of national historic significance including past routes of exploration, migration, and military action.
The term national recreation trail is given to an existing local or regional trail when recognized by the federal government, with the consent of any federal, state, local, nonprofit, or private entity having jurisdiction over these lands. Today almost 1,300 of these trails have been designated throughout the country. They are located in all 50 states, the District of Columbia, and Puerto Rico.
Side and connecting trails provide additional access to and between components of the National Trails System. To date, seven have been designated.
Since 1968, 45 long-distance trails have been studied for inclusion in the system, and 30 have been designated. The National Park Service administers 21; the Bureau of Land Management administers one; and the National Park Service and Bureau of Land Management jointly administer two. The U.S. Forest Service administers six.
The National Park Service encourages all public and private agencies to develop, maintain, and protect trails. With the cooperation and support of a nationwide trails community, the vision of an interconnected, cross-country trail system will become a reality.
Last updated: April 24, 2019