How a National Trail is Established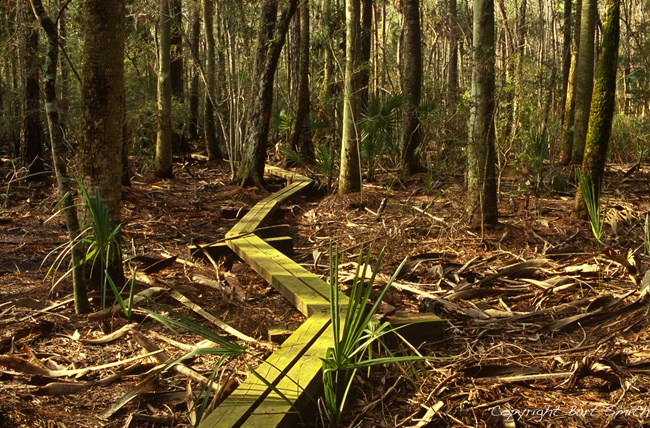 National scenic and national historic trails require four steps to become fully established:
An amendment to the National Trails System Act requesting a feasibility study.

The feasibility study (usually conducted by the National Park Service).

If the feasibility study recommends establishment, an act of Congress adding the trail to the National Trails System.

Once the trail is established, a comprehensive management and use plan, outlining the roles of partners (including the Federal Government) the full length of the trail. This is usually conducted by the trail's administering agency.
Altogether this process has taken anywhere from six to 15 years. Because of this dialogue back and forth between Congress and the administrative agency over many years, a trail is most likely to succeed in this process if there is a strong, well-organized, citizen-based organization at work on behalf of the trail.
National Recreation Trails and connecting-and-side trails are established (or, more precisely, recognized) by either the secretary of Agriculture or the secretary of the Interior. Within those departments, there are procedures for initiating and processing applications for these types of trails.
Last updated: January 16, 2018